Saturday, August 21st, 2021
The Body Mod series is back! When an infiltrator who can tamper with the game's code runs up against a player who's been using exploits, it'll be a hacker battle for the ages – played out on the in-game characters' expanding curves!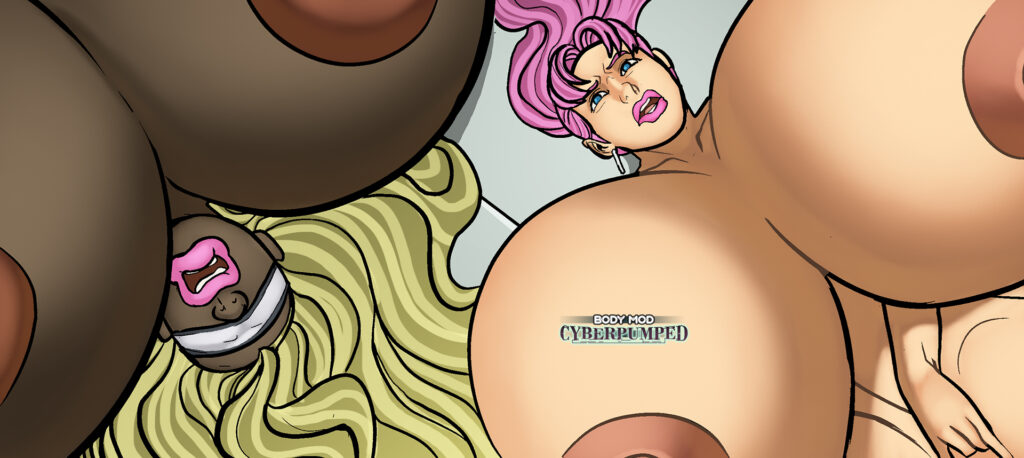 Synopsis: Brought into a gritty cyberpunk RPG, Alice finds that her new (and game-specific) hacking powers allow her to see the code of the game itself… and she discovers a breach between the digital world and the real world that the player has been exploiting! As her mission unfolds, Alice finds an opportunity to delve deeper, but things get tricky when the next step involves seduction, rich fetishists, highly augmented women, and a player who does not like being interfered with.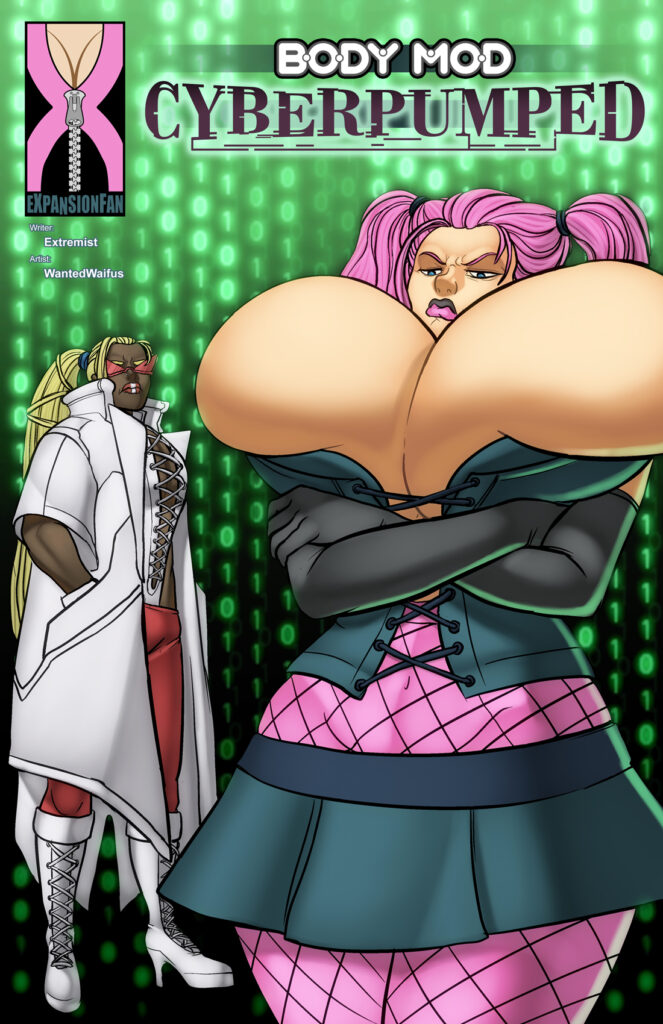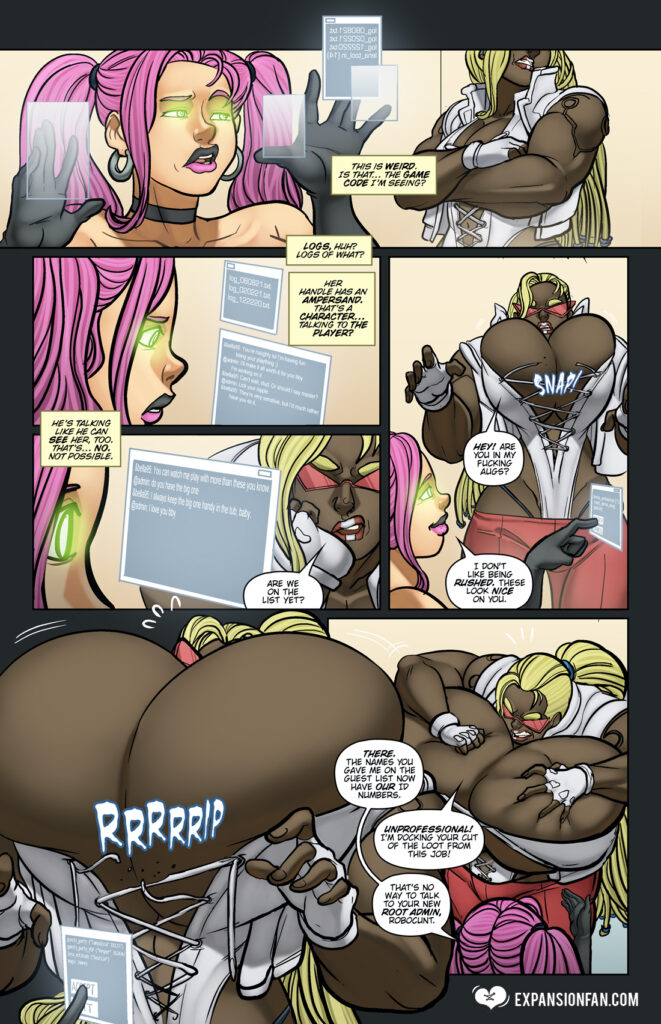 Tags: breast expansion, ass expansion, hourglass expansion, cyberpunk, artificial girl, virtual girl, lesbian, clothes ripping, multiple expansions, lip expansion, pleasure, sex, female muscle, weight gain, bondage, tomboy, futa, science, ZENITH breasts
Pages: 15 + 1 cover
Written By: Extremist
Artwork By: Wanted Waifus
Release Date: August 21st, 2021
Series Link: Body Mod To download this comic and all of our other breast expansion comics purchase a 1-month membership to Expansion Fan!
ALSO: