Monday, February 21st, 2022
Jack's boss asks to see him and he thinks he's in trouble – but instead, he's in for a crash course in demonic sex education when he sees what The Real Mrs. Kensington is hiding behind her businesslike demeanor!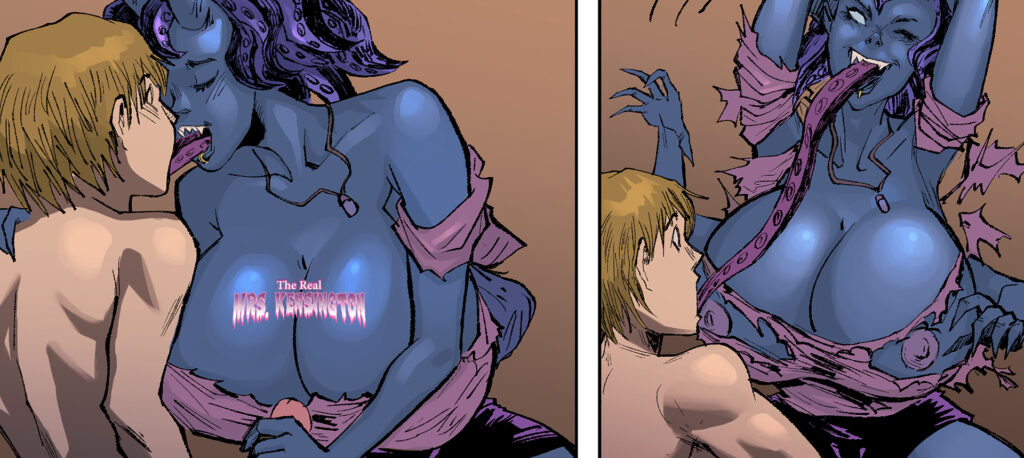 Synopsis: Jack is the newest company employee. When his boss asks him into her office and starts stripping, he's understandably confused. The oddity only continues as he realizes that she's his girlfriend's mother, but there are more surprises waiting for him along the way…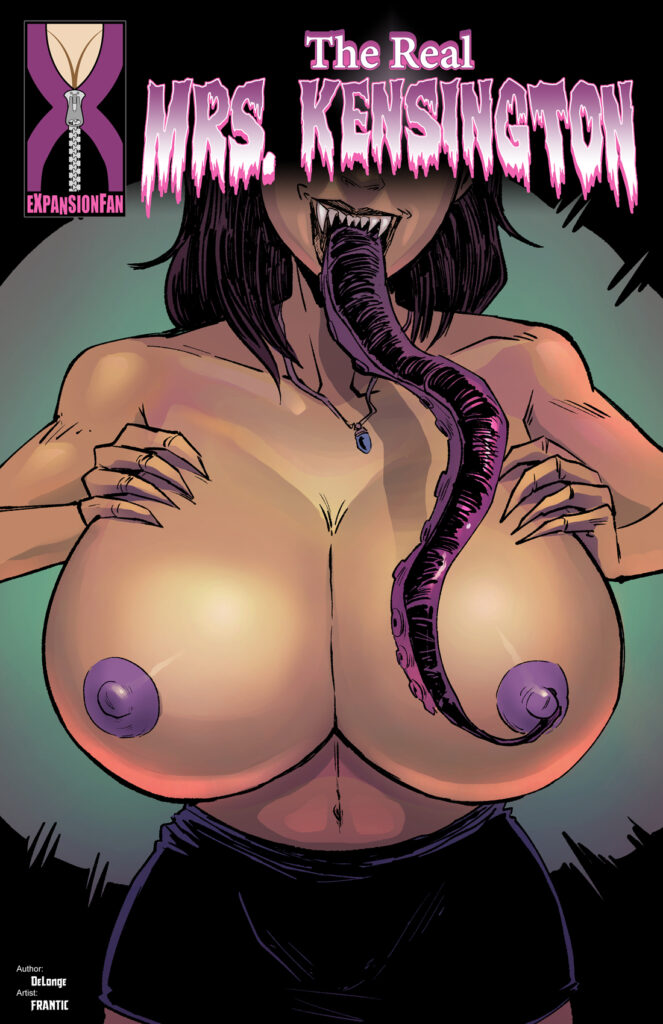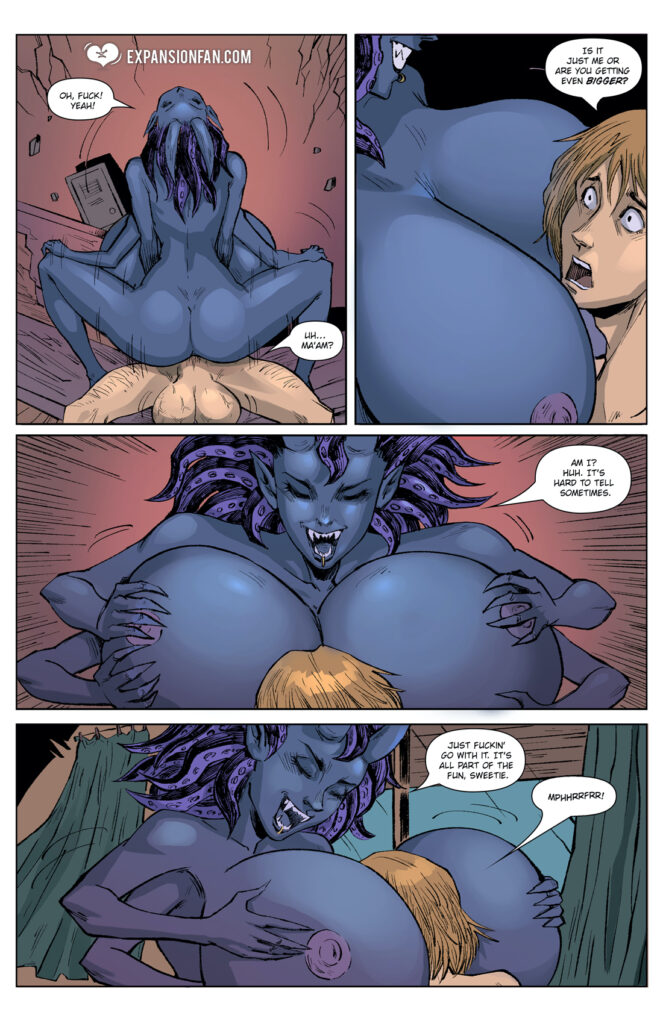 Tags: breast expansion, ass expansion, sex, height increase, penis expansion, ball growth, female dominant, transformation, corruption, extra arms, excessive cum, cum inflation, monster girl, magic, XTREME breasts, MOUNDS ass
Pages: 15 + 1 cover
Written By: DeLonge
Artwork By: FRANTIC (AlterComics)
Release Date: February 21st, 2022
Issue Link: The Real Mrs. Kensington
To download this comic and all of our other breast expansion comics purchase a 1-month membership to Expansion Fan!
ALSO: