Lust, Envy, Wrath, Pride… – Tender Mercy 6
Tender Mercy is back today, bringing sex intense enough to be a religious experience! Come along on a journey that will expand minds (and many other things) in the penultimate chapter of Mercy's struggle to save all of creation!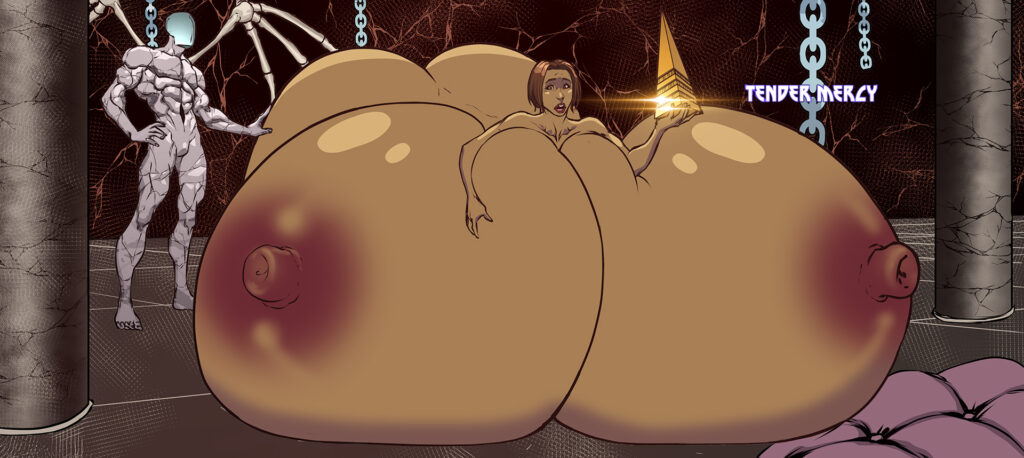 Synopsis: Uneasy alliances are forged and broken. Temptations abound. Vast, cosmic wheels turn inevitably while both the spirit and the flesh go to strange places in the long-awaited penultimate chapter of this epic saga!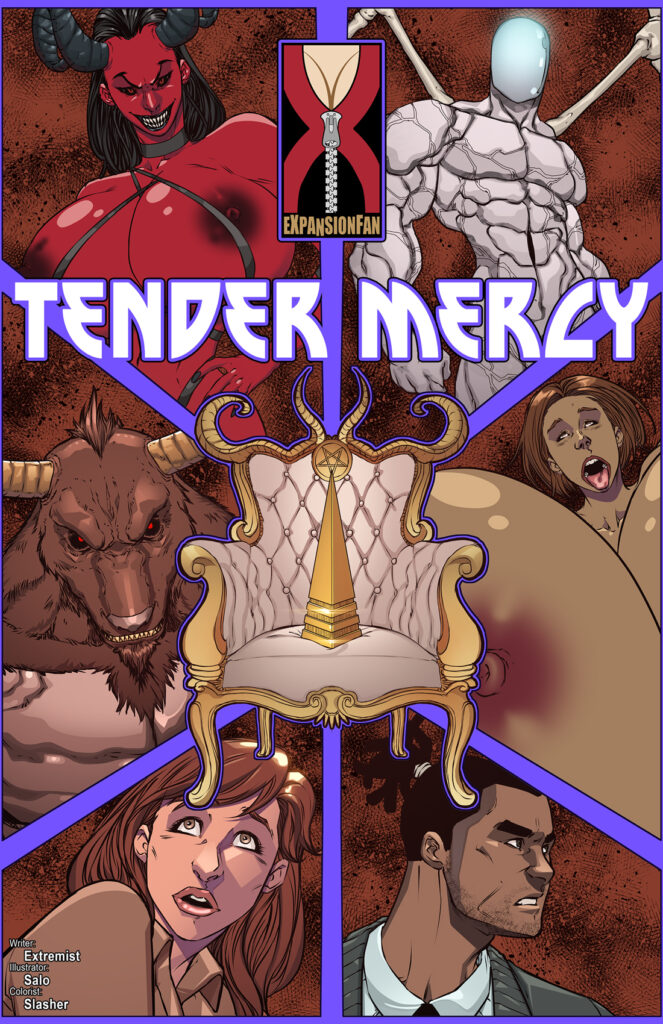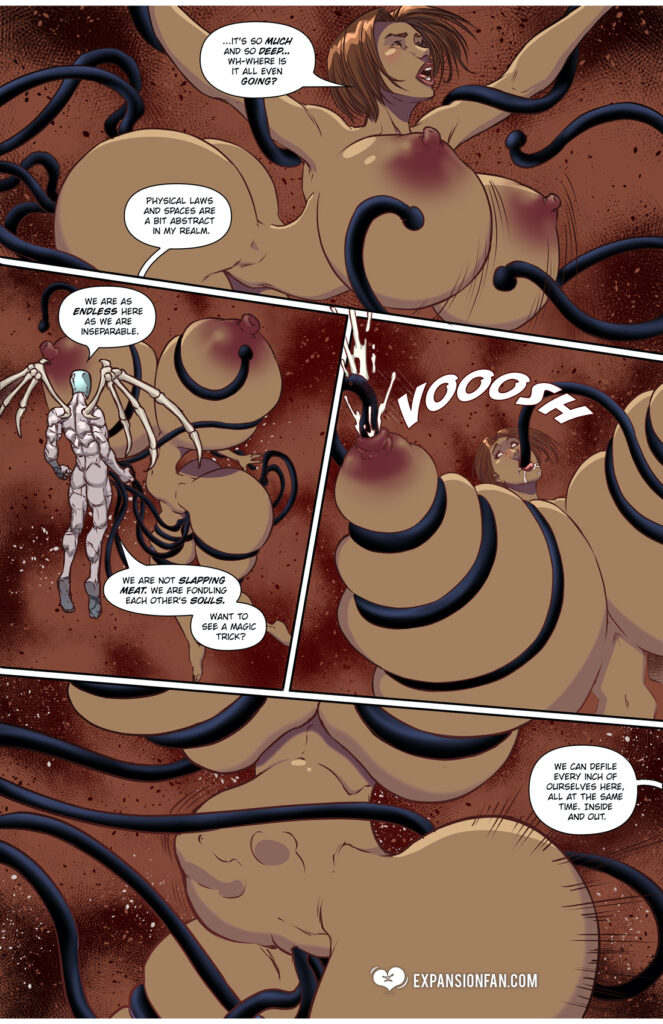 Tags: breast expansion, ass expansion, sex, tentacles, lactation, immobile, can't move, transformation, monster girl, magic, OVERBOARD breasts
Pages: 15 + 1 cover
Written By: Extremist
Lineart By: Salo
Colors By: Slasher
Release Date: July 21st, 2021
Series Link: Tender Mercy
Download this comic and all of the others in our catalog with a single 1-month membership to Expansion Fan Comics!
ALSO: