Tuesday, February 7th, 2023
What happens after we die(t)? Perhaps today's comic from Expansion Fan has the answer! Frida, who went through life starving but always took the time to help others, has earned a spot in the good place. How good is it? Well, she'll never go hungry again – even if that means chowing down on an endless ethereal buffet until she's as big as a car! Check out Heavenly Bodies to see how much it takes to finally fill her belly!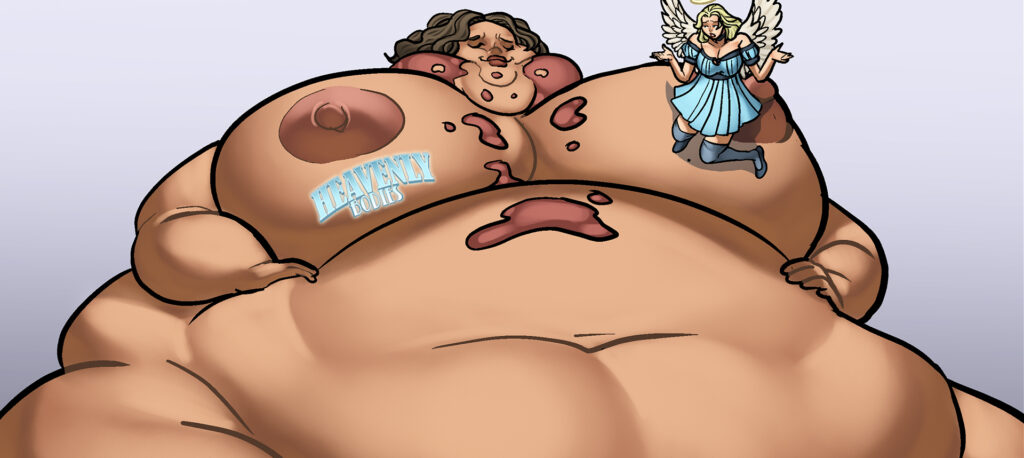 Synopsis: Gloria is an angel-in-training tasked with helping Frida adjust to the afterlife, which she opts to accomplish by comforting Frida with the best food that Heaven can provide! Unfortunately, with access to an endless supply of this food, it doesn't take long for Gloria to go a little overboard with her plan…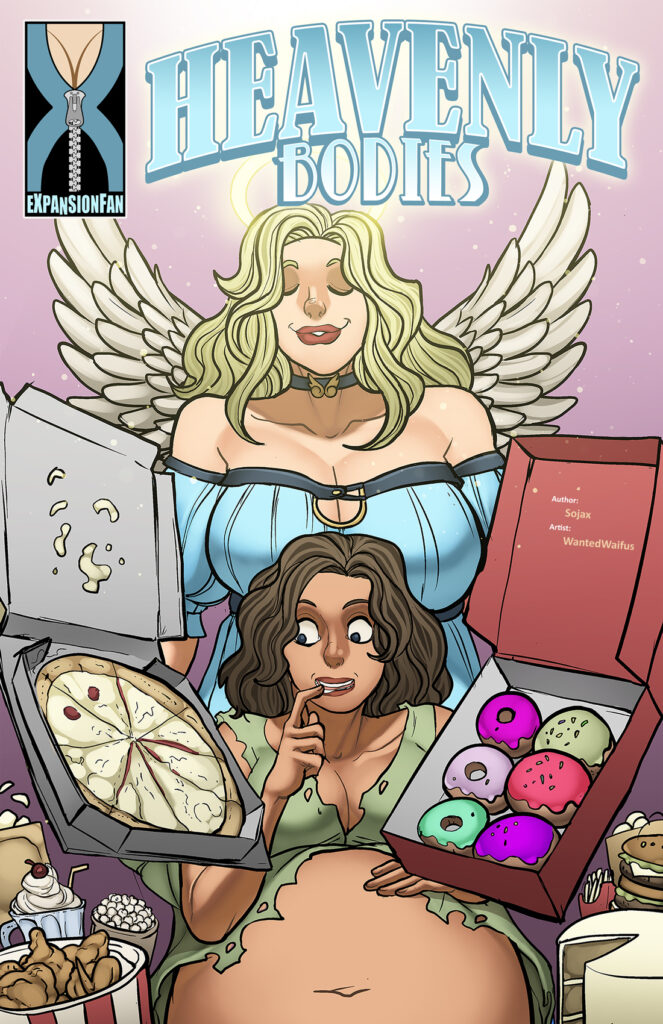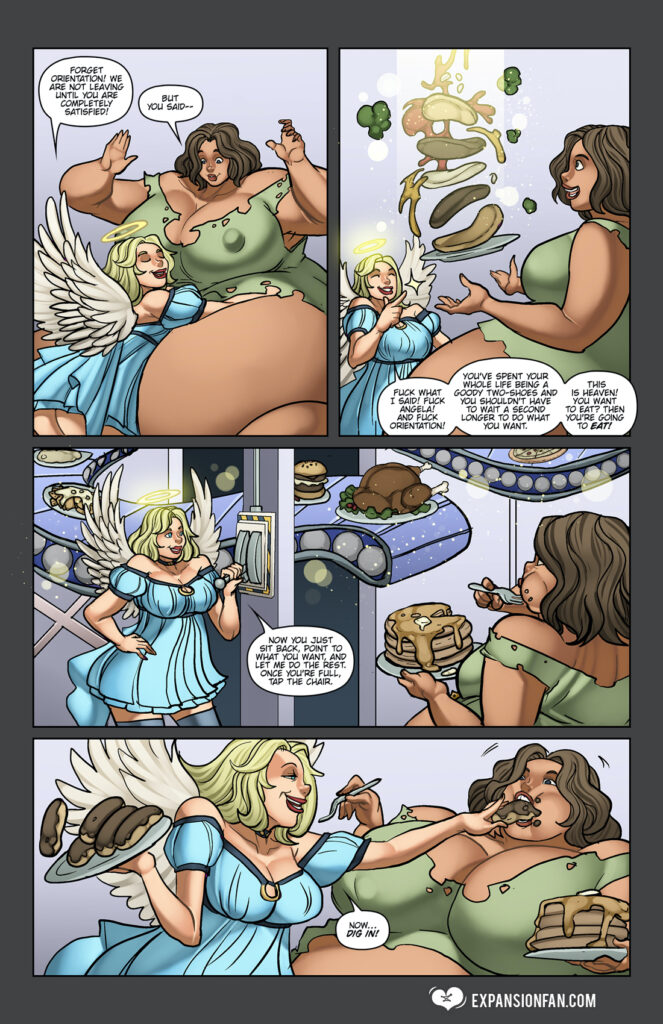 Tags: weight gain, breast expansion, ass expansion, belly expansion, BBW, SSBBW, extreme weight gain, blob, immobility, magic
Pages: 15 + 1 cover
Written By: Sojax
Artwork By: WantedWaifus
Release Date: February 7th, 2023
Issue Link: Heavenly Bodies
To download this comic and all of our other breast expansion comics purchase a 1-month membership to Expansion Fan!
ALSO: