Gooey Goodness – The Depravity of Dr. D. Lite 3
The inflatable archfiend is back, and she's not alone! Not only does this issue feature all of the sexy spherical inflation action you've come to expect from our favourite expansion-themed mad scientist, it also introduces Miranda, Expansion Fan's first ever slime girl!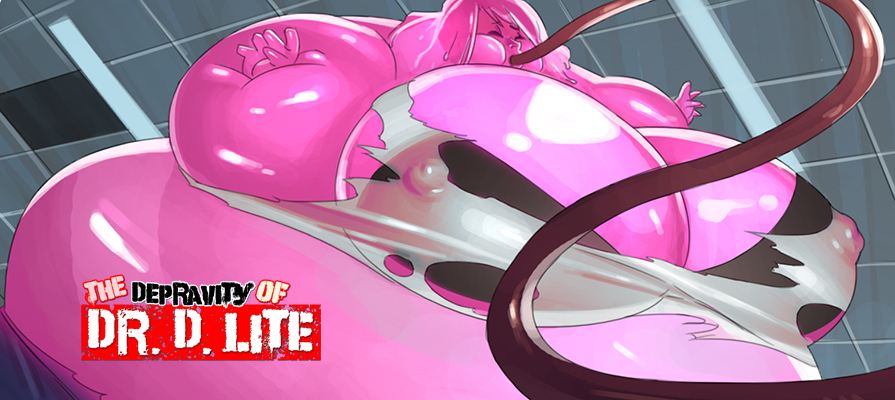 Synopsis: Doctor D. Lite has a plan to get rid of her nemesis Elastic Lass once and for all, but she's going to need a little help this time around. Enter Miranda, an unsuspecting test subject who thinks she's signed up to taste-test a new experimental soda. With her body turned into a strange jelly-like substance and then being rapidly filled to bursting, does she have any chance of getting out of this situation in one piece?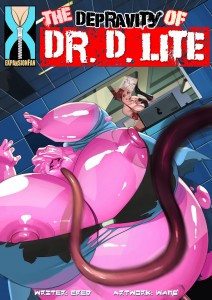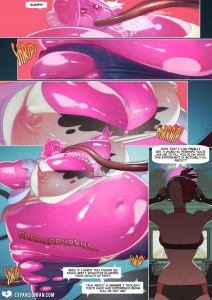 Release Date: November 21st, 2016
Written By: ERed
Artwork By: Wang (Sedna Studio)
Tags: Inflation, body expansion, breast expansion, clothes ripping, groping, can't move, pleasure, science, popping, force-feeding, monster girl
Series Link: The Depravity of Dr. D. Lite
Download this and all of our other breast expansion comics with a single 1-month membership to Expansion Fan Comics!
ALSO: What did you think about The Depravity of Dr. D. Lite 3? Let us know your feedback in the comments section to help us improve!