A New Hero – Clara Steele and the Boobs of Qetesh
Expansion Fan proudly introduces its newest action hero: Clara Steele, the adventuring archaeologist who makes Lara Croft look flat!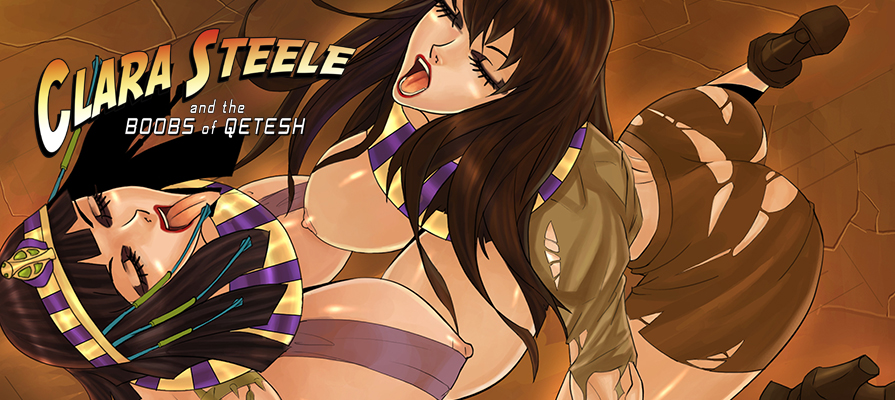 Synopsis: Left for dead, an archaeologist takes up the offer of an ancient fertility goddess to have her revenge!
Release Date: August 21st, 2015
Written by: Valeyard Vince
Cover Artwork by: Forst (Sedna Studios)
Interior Artwork by: ZhaoTong (Sedna Studios)
Tags: Breast expansion, beautification, transformation, pleasure, ass expansion, lactation, weight loss, female muscle, lesbian, hair growth, revenge, clothes ripping, lip expansion, bimbo, magic
Issue Link: Clara Steele and The Boobs of Qetesh
Download this and all of our other breast expansion comics with a single 1-month membership to Expansion Fan Comics!
And don't forget: Expansion Fan Comics is bitcoin-friendly!