Pudgy Protectors – Freedom Alliance: Taskforce 8
An obese heroine's attempt at dieting horribly backfires with "weighty" consequences in Freedom Alliance: Taskforce 8, the debut of Expansion Fan's latest superhero series!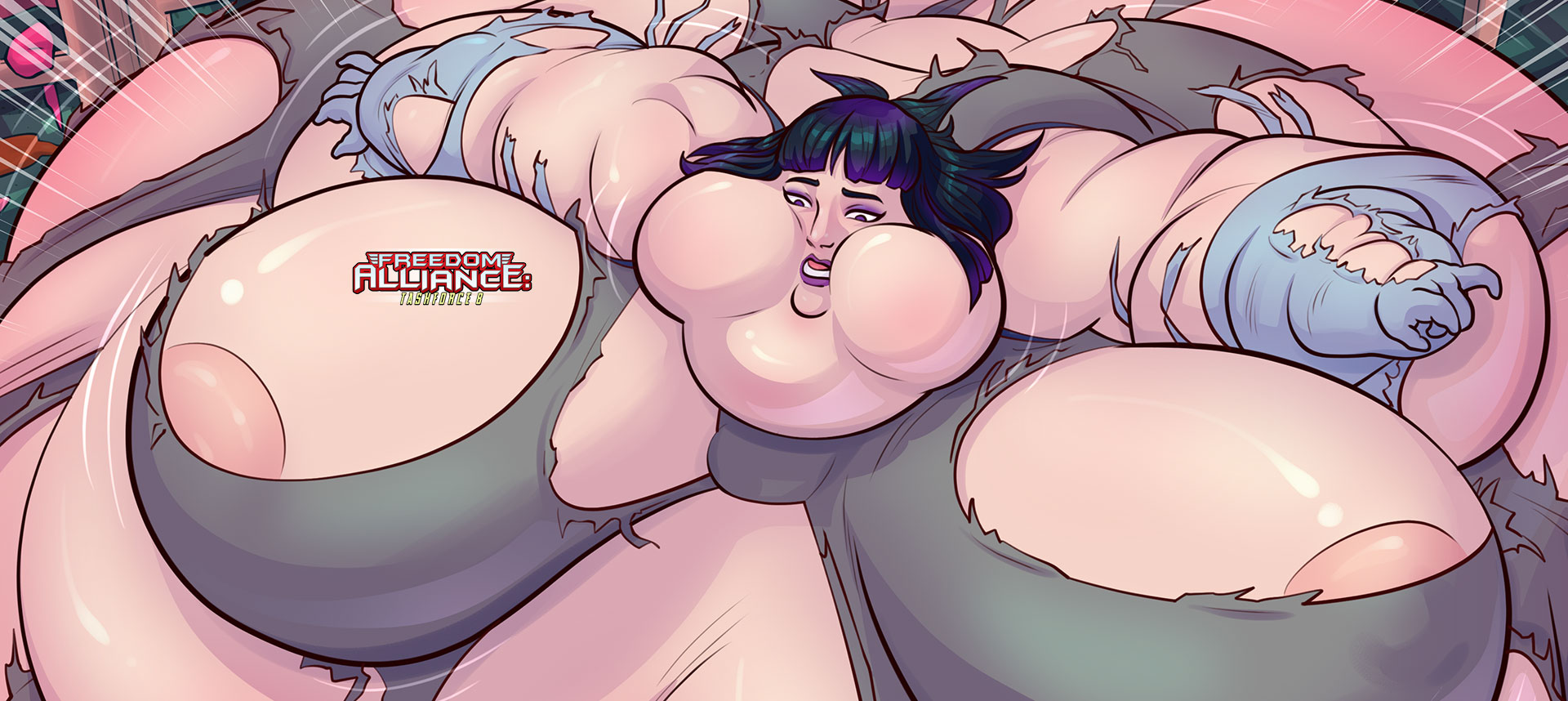 Synopsis: After a recent poor performance, the rotund super-heroine Hijack is forced by her teammates to finally get in shape. Unfortunately, the strain of the weight-loss regimen causes her psychic powers to go haywire, turning her dreams of gorging herself into a waking nightmare for her friends and their waistlines…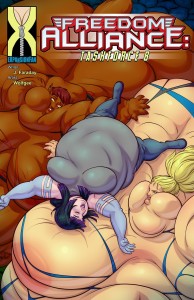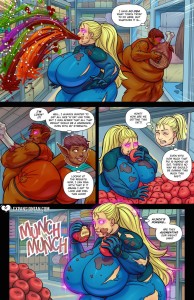 Release Date: December 7th, 2019
Written By: J. Faraday
Artwork By: Wolfgee
Tags: weight gain, extreme weight gain, BBW, SSBBW, blob, immobile, can't move, popping, clothes ripping, mind control, superheroes
Issue Link: Freedom Alliance: Taskforce 8 
Download this and all of our other breast expansion comics with a single 1-month membership to Expansion Fan Comics!
ALSO:
What did you think about Freedom Alliance: Taskforce 8? Let us know your feedback in the comments section to help us improve!
Follow us on twitter at twitter.com/interwebcomics