Bringing Out the Big Guns – Plastic Sorcery 4
A superpowered villainess is rampaging through the city, her uncontrollable nanotechnology giving every woman in its path a massive rack!
…Wait, why is this a bad thing? Oh, right, the mind control.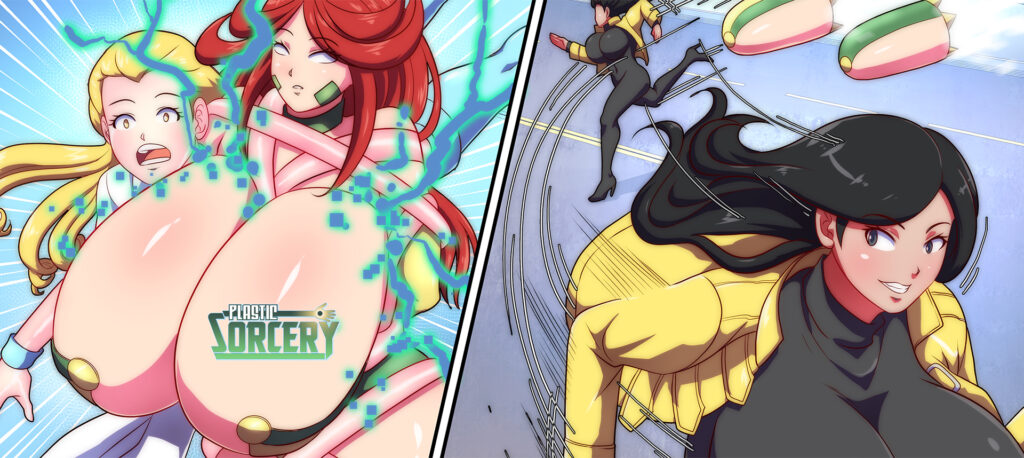 Synopsis: The Siliconiac nanovirus is running rampant, transforming everything in its path into a living, wifi-enabled hard drive in its quest to learn-catalog-convert everything there is!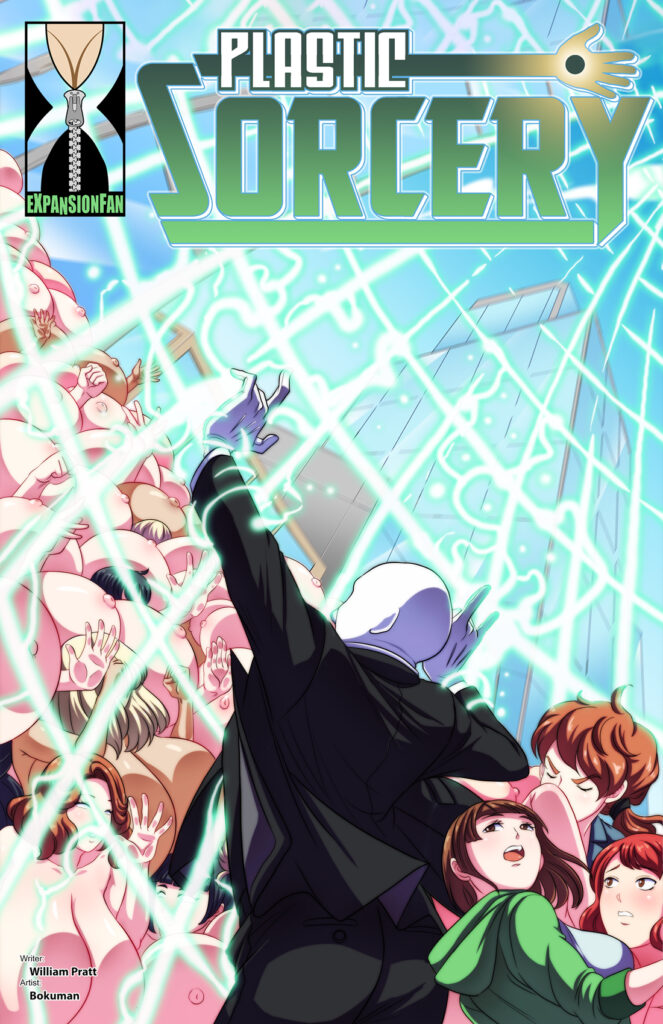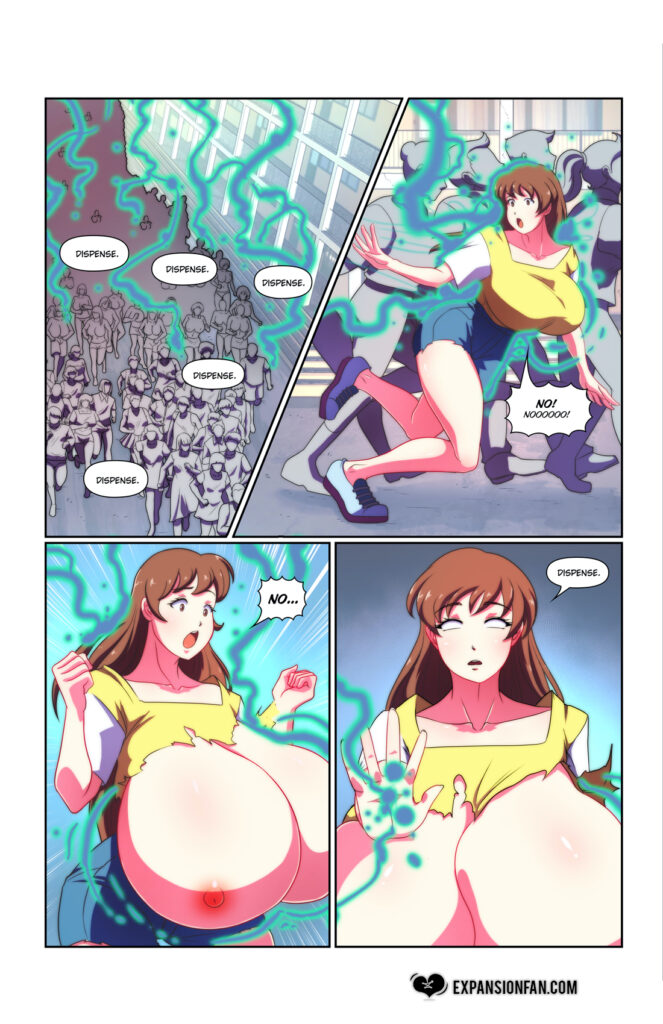 Tags: breast expansion, deflation, mind control, clothes ripping, multiple expansions, transformation, immobile, can't move, magic, science, superheroes, TABOO breasts
Pages: 15 + 1 cover
Written By: Bill Pratt
Artwork By: Bokuman
Release Date: July 7th, 2021
Series Link: Plastic Sorcery
To download this comic and all of our other breast expansion comics purchase a 1-month membership to Expansion Fan!
ALSO: