All Her Troubles Floating Away – Helium X 5
The science surrounding the bizarre Helium X compound is still going through some growing pains – and so are some of the test subjects! Witness one Sami Bowden, who's about to be part of an experiment to try to restore her to normal. Not to worry, the researchers have everything under control… right?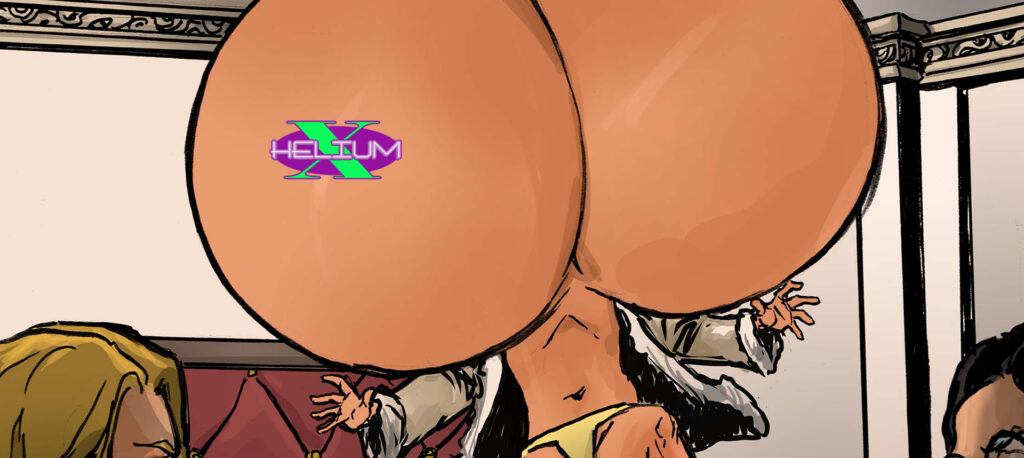 Synopsis: Hailey and Rachael attempt to fix the figure of Sami Bowden, a volunteer from their most recent and disastrous 'Helium X' test. Hopefully, the two researchers are up to the task…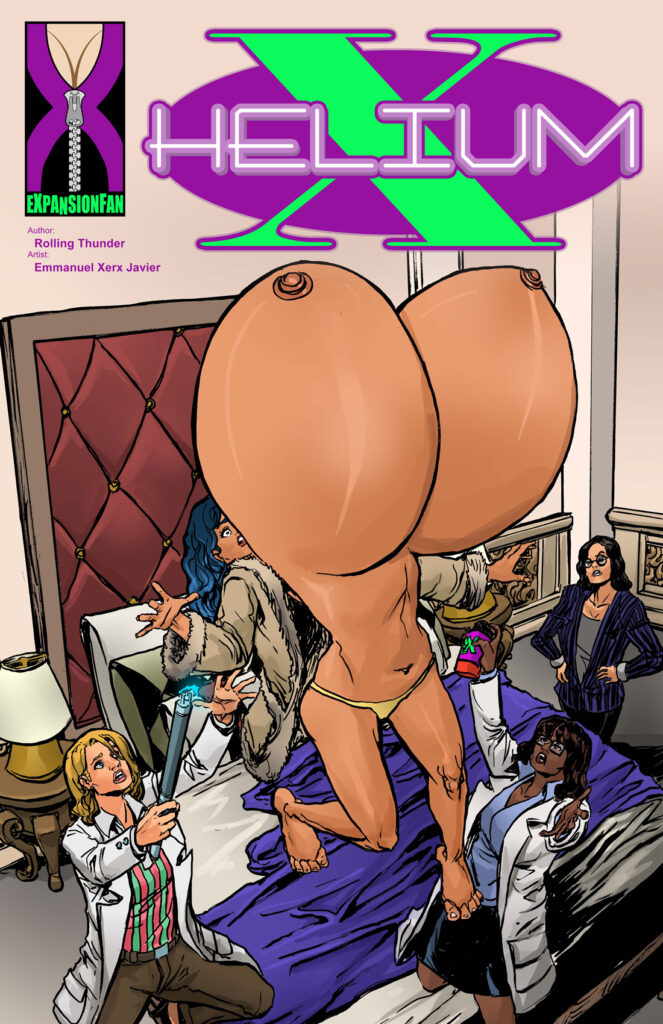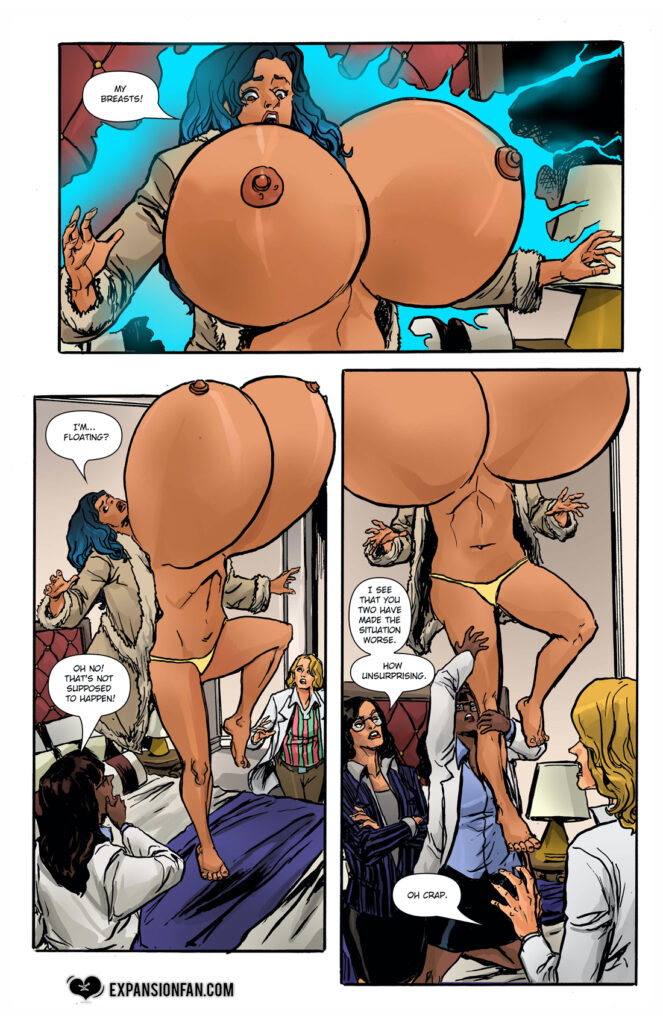 Tags: inflation, breast expansion, body inflation, weightless, body morphing, weight gain, mass redistribution, clothes ripping, multiple expansions, deflation, immobile, can't move, revenge, science, XTREME breasts
Pages: 15 + 1 cover
Written By: Rolling Thunder
Artwork By: Emmanuel Xerx Javier
Release Date: September 7th, 2022
Series Link: Helium X
To download this comic and all of our other breast expansion comics purchase a 1-month membership to Expansion Fan!
ALSO: