Friday, October 7th, 2022
Madame Morgana's Parlor of Witchcraft and Magic is still open for business – and the proprietress is trying to attract new customers at a local convention! Things don't go exactly as planned, though, and Morgana ends up getting even with a few rude attendees using some expansive magical mayhem!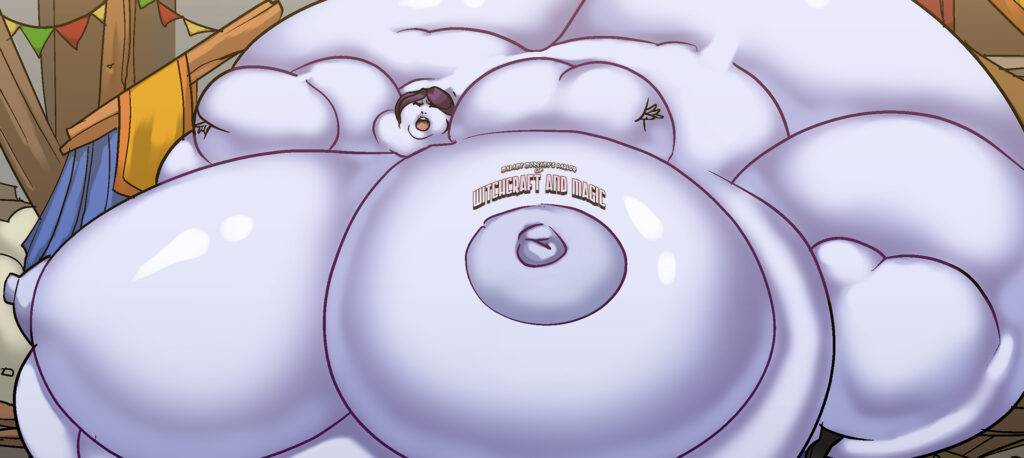 Synopsis: Never one to miss out on a business opportunity, Morgana tries to make some extra money with a vendor's booth at the local convention. Unfortunately for Morgana, she finds far more enemies (both new and old) than she does customers!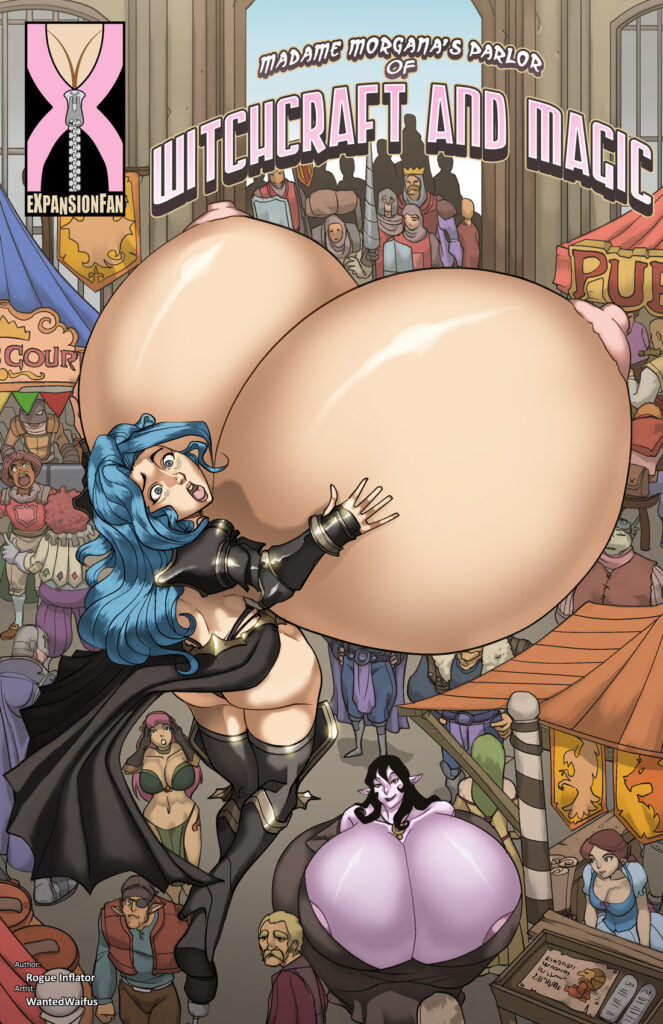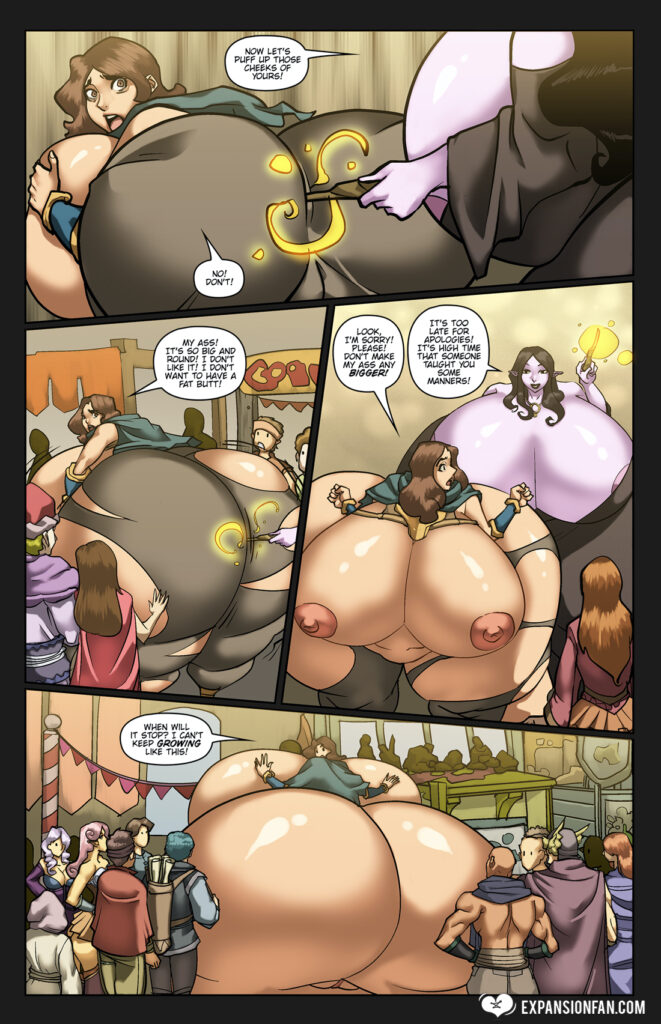 Tags: body expansion, breast expansion, ass expansion, hourglass, pussy expansion, gender bender, immobile, can't move, weight gain, weightless, blueberry transformation, juice lactation, lactation, clothes ripping, height increase, magic, TABOO breasts
Pages: 15 + 1 cover
Written By: Rogue Inflator
Artwork By: WantedWaifus
Release Date: October 7th, 2022
Series Link: Madame Morgana's Parlor of Witchcraft and Magic
To download this comic and all of our other breast expansion comics purchase a 1-month membership to Expansion Fan!
ALSO: