Saturday, March 7th, 2015
"They fight for freedom, wherever there's trouble, Strike Force is there! STRIIIIKE FOOOORCE… Real busty heroes!"
Expansion Fan proudly presents its latest action-adventure series- Strike Force, a Saturday Morning parody featuring a military task force and their battle against a terrorist plot to transform the entirety of Earth's female population into lustful, giggling bimbos!
Go Force!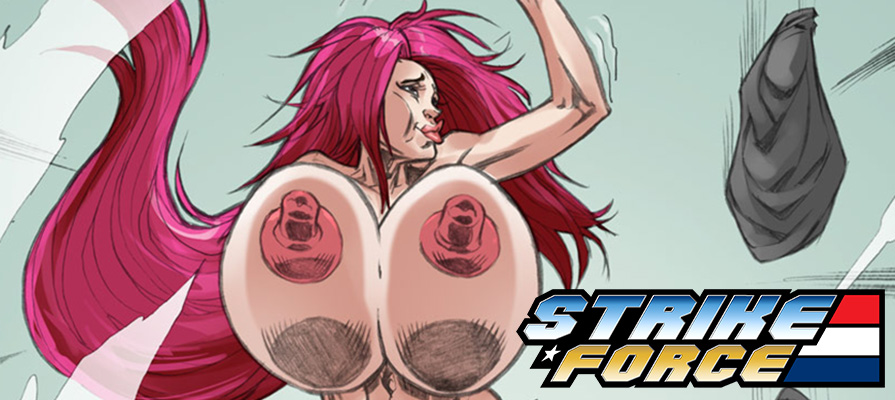 Synopsis: Sue Zen ventures into Commander Wulf's mountain fortress to rescue her comrade-in-arms Sergeant Striker.
Release Date: March 7th, 2015
Author: William Pratt
Lineart: Davide Tinto
Colors: Mohan
Tags: Breast expansion, nipple expansion, pleasure, clothes ripping, bimbo, mind control, ninjas, science, MASSIVE breasts
Series Link: Strike Force
Download this and all of our other breast expansion comics with a single 1-month membership to Expansion Fan Comics!
And don't forget: Expansion Fan Comics is bitcoin-friendly!