Bimbos in Business Suits – Strike Force 3
Strike Force continues as our heroes trace the various sources of Wulf's mind and body altering chemical and find themselves deep in enemy territory! Bras will be burst and minds will be blown in the latest instalment of Expansion Fan's #1 action-adventure series!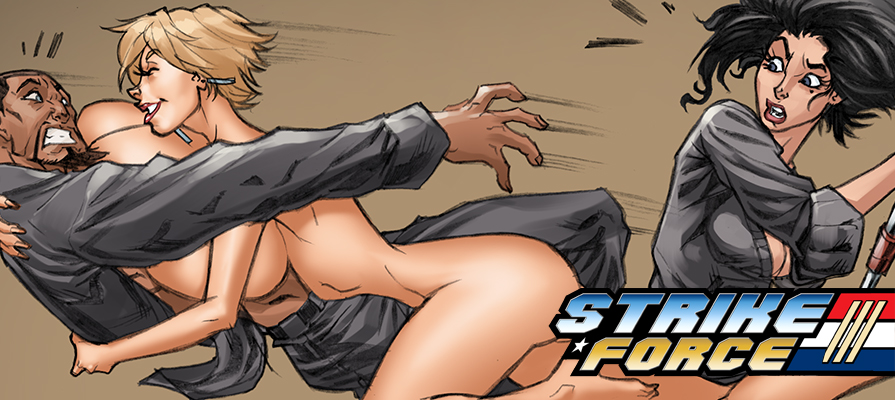 Synopsis: The Strike Force team splits up to combat the Wolf's Head. This issue: Wrecker, Javelynne, and Jumpstart investigate the source of compound XXX69.
Release Date: August 7th, 2015
Written by: Bill Pratt
Lineart by: Davide Tinto
Colors by: Mohan
Tags: Breast expansion, nipple expansion, pleasure, clothes ripping, bimbo, mind control, ninjas, science, MASSIVE breasts
Series Link: Strike Force
Download this and all of our other breast expansion comics with a single 1-month membership to 
Expansion Fan Comics
!
And don't forget: Expansion Fan Comics is bitcoin-friendly!