Bimbocalypse! – Strike Force 2
Various small, but passionately vocal, fan-bases have requested we branch out more into the various sub-fetishes of expansion, including bimbofication. Thankfully for those fans, when this comic creating crew decides to try out a new fetish we go ALL OUT.
Strike Force returns with even more expansion, transformation, and sex as Wulf's evil plot to bimbofy the entire planet takes its first bold step!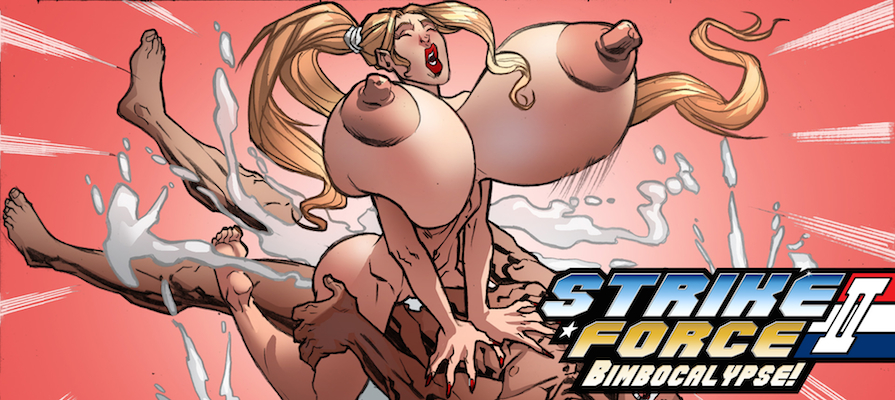 Synopsis: Commander Wulf's nefarious plan to rule the world begins to take shape.
Release Date: March 14th, 2015
Author: William Pratt
Lineart: Davide Tinto
Colors: Ylenia Di Napoli
Tags: Breast expansion, nipple expansion, pleasure, clothes ripping, bimbo, mind control, ninjas, science, MASSIVE breasts
Series Link: Strike Force
Download this and all of our other breast expansion comics with a single 1-month membership to Expansion Fan Comics!
And don't forget: Expansion Fan Comics is bitcoin-friendly!