Monday, June 21st, 2021
An elven princess looking to scare off an unwanted suitor and a witch frustrated by her morbidly obese figure agree to a trade that will resolve both of their problems – but the scales are far from balanced in this deal, and the princess soon finds herself gaining more and more excess poundage! Find out how this freaky fat-filled fairy tale concludes in Lost Tales of Adiposia: The Soft Surrogate!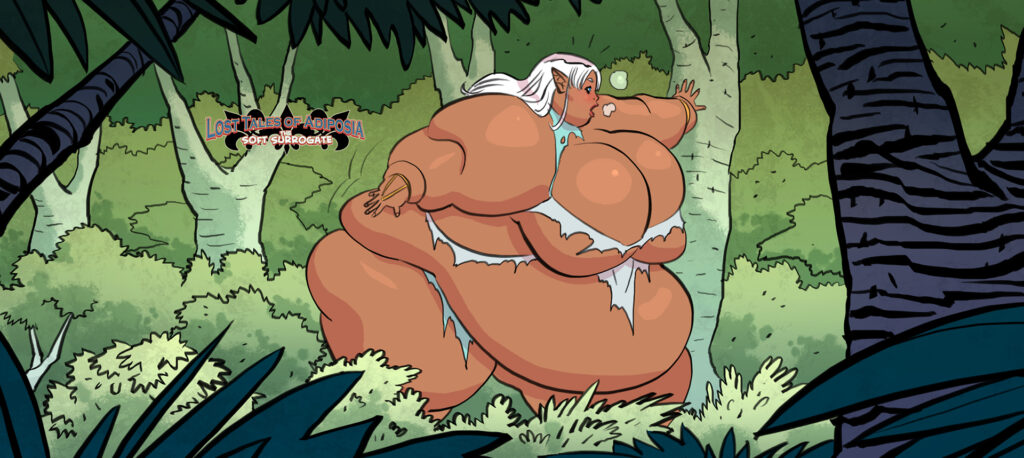 Synopsis: Desperate to escape her engagement to a perverted noble, the beautiful Princess Lilac seeks the aid of a powerful witch named Rose who, through a lifetime of greed and gluttony, has become so bloated that she can barely even walk. Together, the pair hatch a scheme that'll rid Rose of her weight and Lilac of her unwanted fiancé. Unfortunately, the princess has no idea how much their deal is weighted in Rose's favor… or how heavy of a price she may ultimately pay for trusting such a wicked witch!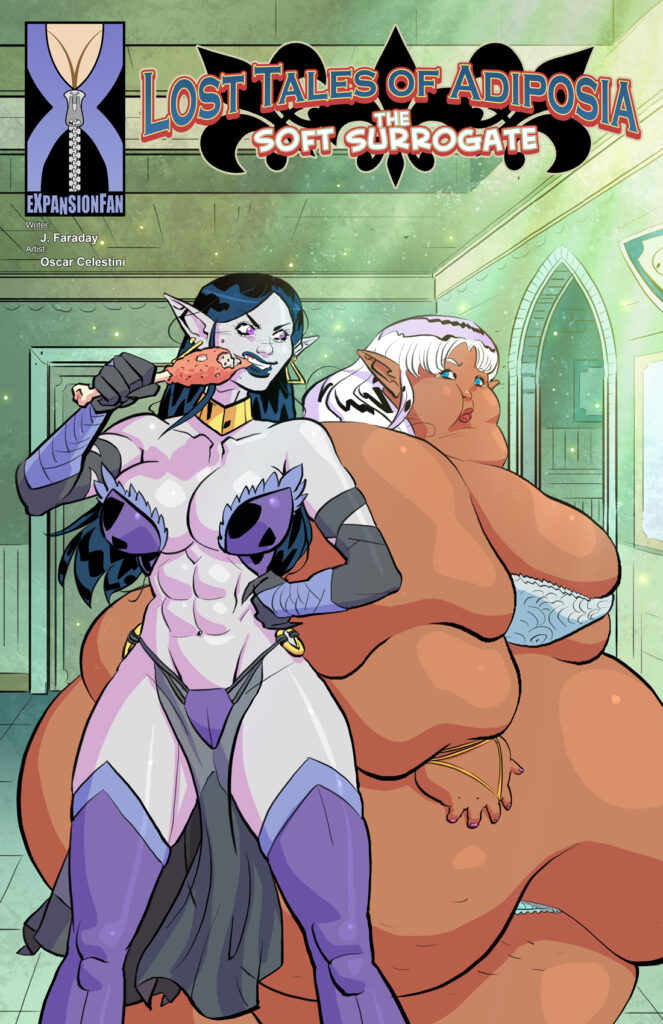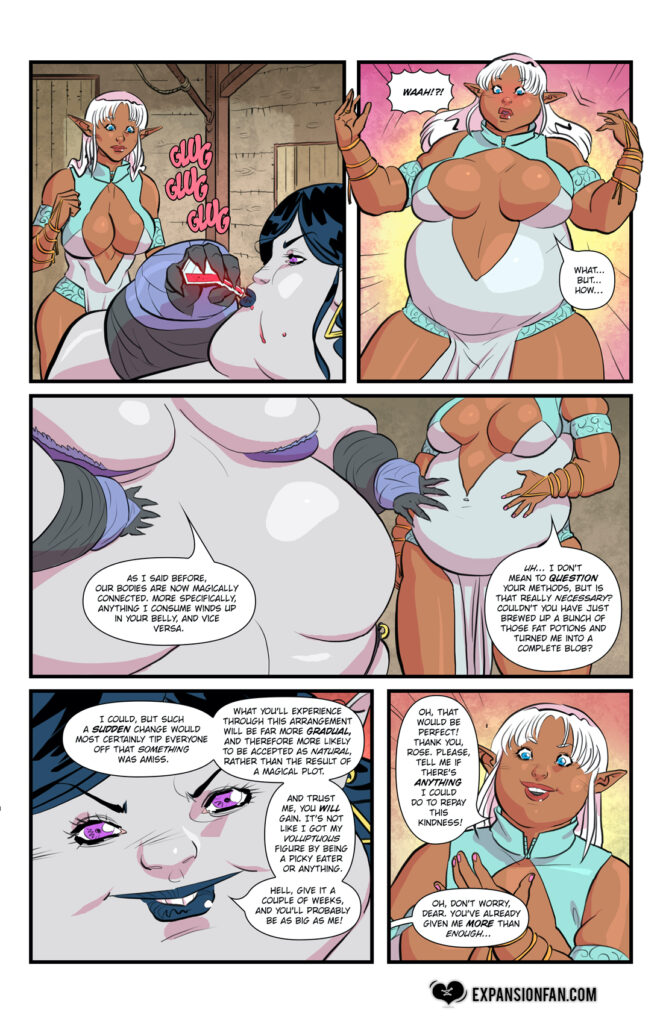 Tags: weight gain, weight loss, extreme weight gain, BBW, SSBBW, attribute transfer, beautification, blob, immobile, can't move, clothes ripping, multiple expansions, magic
Pages: 15 + 1 cover
Written By: J. Faraday
Artwork By: Oscar Celestini
Release Date: June 21st, 2020
Issue Link: Lost Tales of Adiposia: The Soft Surrogate
To download this comic and all of our other breast expansion comics purchase a 1-month membership to Expansion Fan!
ALSO: