Magic Mammaries – Cursed to Burst
While most of our protagonist enjoy getting puppies for their sweaters, most of our protagonists don't have potentially deadly side-effects accompanying their expansions! And, unfortunately for her, Morven MacVarish is not most of our protagonists.
Sign up for an Expansion Fan membership today and follow Morven's race against time in the arousing, gag-filled, fantasy adventure Cursed to Burst!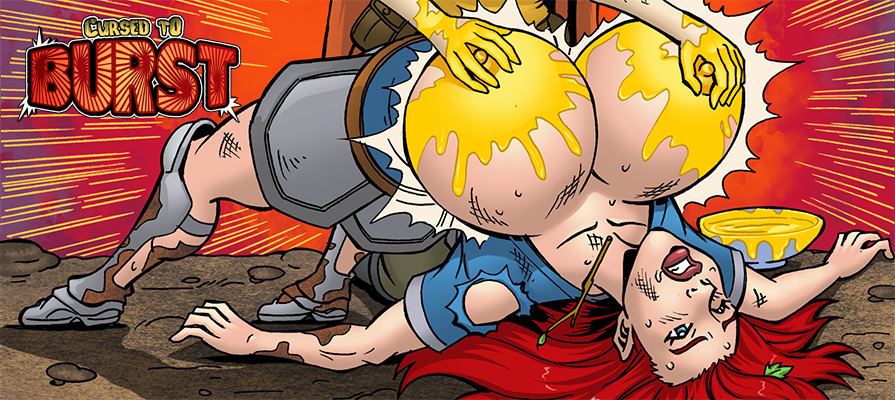 Synopsis: Morven MacVarish is one of the greatest heroes in the land. But when a witch's curse causes her bosom to uncontrollably expand, she and her loyal squire Ophelia must hunt for a cure before she meets an ignominious end.
Release Date: May 7th, 2015
Written by: ERed
Artwork by: Octo
Tags: Breast expansion, can't move, gradual, magic, tomboy, clothes ripping, groping, boob crush, OVERBOARD breasts
Issue Link: Cursed to Burst
Download this and all of our other breast expansion comics with a single 1-month membership to Expansion Fan Comics!
And don't forget: Expansion Fan Comics is bitcoin-friendly!