Bimbos Getting Bigger – Strike Force 4
Strike Force returns by popular demand with a fourth issue featuring all of the breast expansions and bimbo transformations our readers have come to expect from this series!
Synopsis: Captain Cannon finds an unlikely ally in the evil Baron Iron Fist. Meanwhile, the effects of trace exposure to Bimbonium gas are finally catching up with Javelynne, transforming her in both body and mind.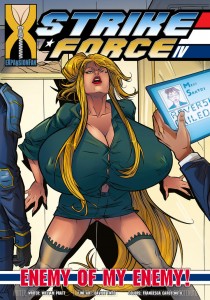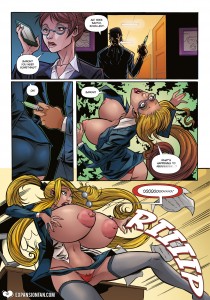 Release Date: February 21st, 2017
Written by: Bill Pratt
Lineart by: Davide Tinto
Colors by: Francesca Carotenuto
Tags: Breast expansion, beautification, nipple expansion, bimbo, age change, pleasure, clothes ripping, mind control, science, ZENITH breasts
Series Link: Strike Force
Download this and all of our other breast expansion comics with a single 1-month membership to 
Expansion Fan Comics
!
ALSO: What did you think about Strike Force 4: Enemy of my Enemy? Let us know your feedback in the comments section to help us improve!