Joey's Making Big Changes – Expanding Interests 2
The second issue of Expanding Interests sees protagonist Joey still trying to solve the mystery of Alex's immunity to his reality-warping powers. Perhaps cozying up to her friend Chloe will offer him a way in…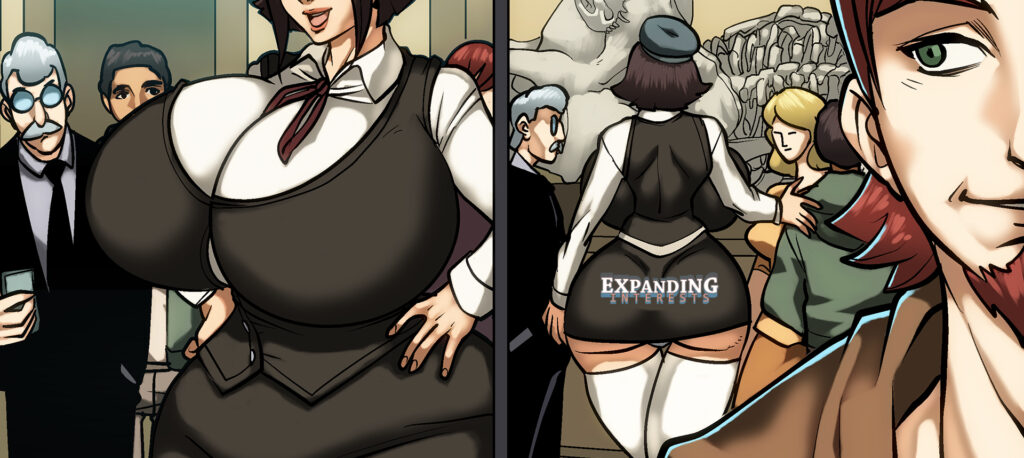 Synopsis: Joey has found himself an interesting character: Aleksandra Kovac, the only woman he has come across that is unaffected by his 'gift'. His curiosity is piqued and now he's got a target for his boredom… but is he biting off more than he can chew?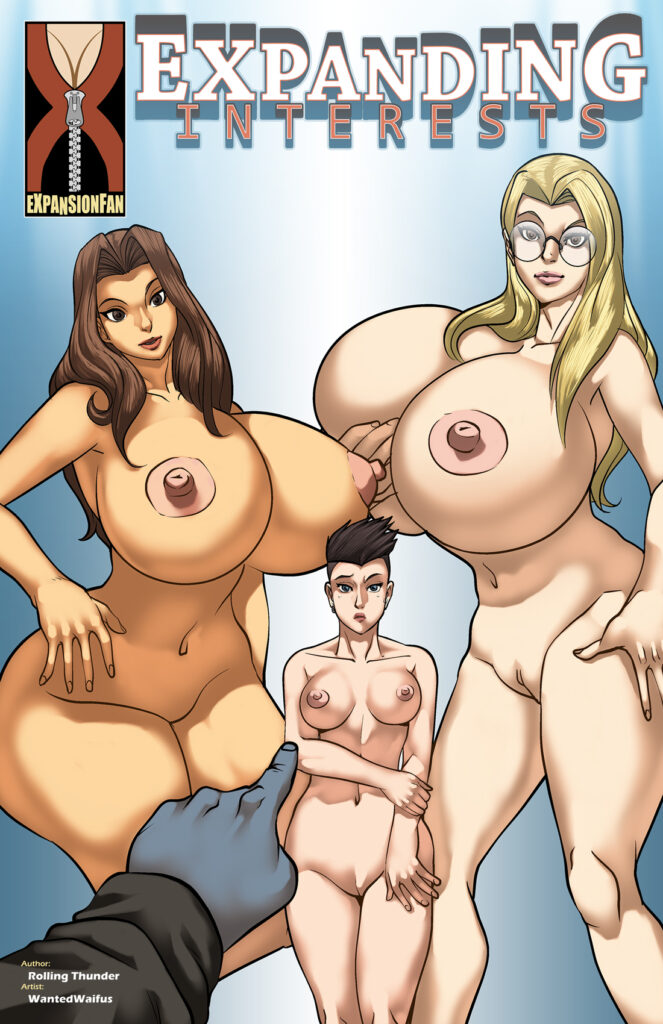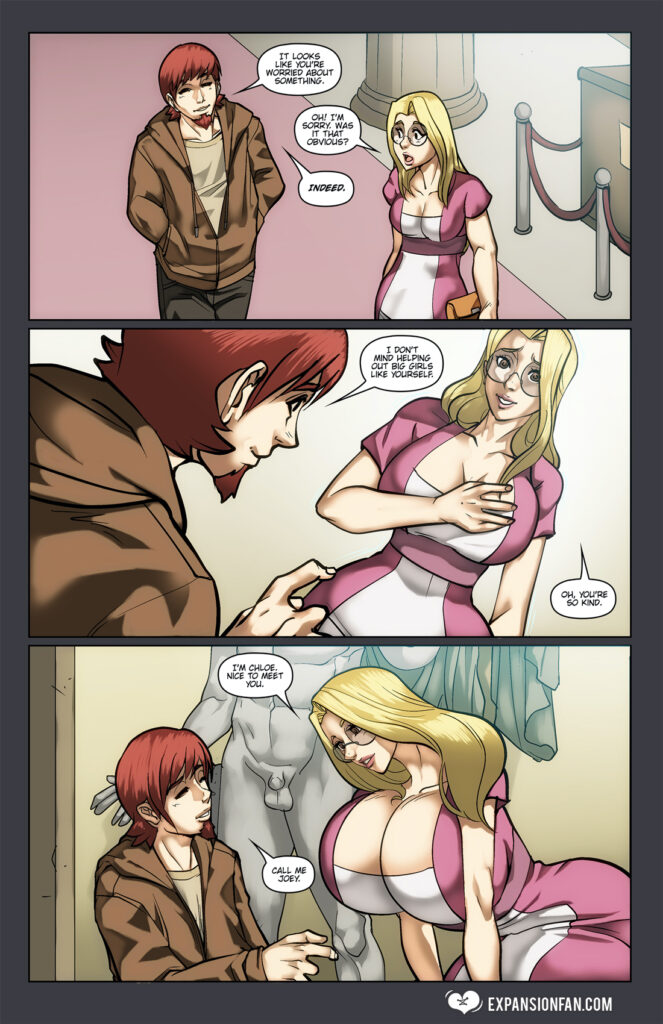 Tags: reality change, breast expansion, ass expansion, height increase, inflation, deflation, shrinking, body expansion, weight gain, female muscle, muscle growth, hourglass expansion, beautification, sex, pleasure, revenge
Pages: 15 + 1 cover
Written By: Rolling Thunder
Artwork By: WantedWaifus
Release Date: January 21st, 2022
Series Link: Expanding Interests
To download this comic and all of our other breast expansion comics purchase a 1-month membership to Expansion Fan!
ALSO: