Blue Milk Cheesecake – Alien Horizons 3
Still lost and stranded on the strange, hostile planet Bouyon 12, two women explore the Alien Horizons of the world in search of help and supplies. An encounter with a jumpy survivor and an expedition into an unsettling forest might leave them feeling blue…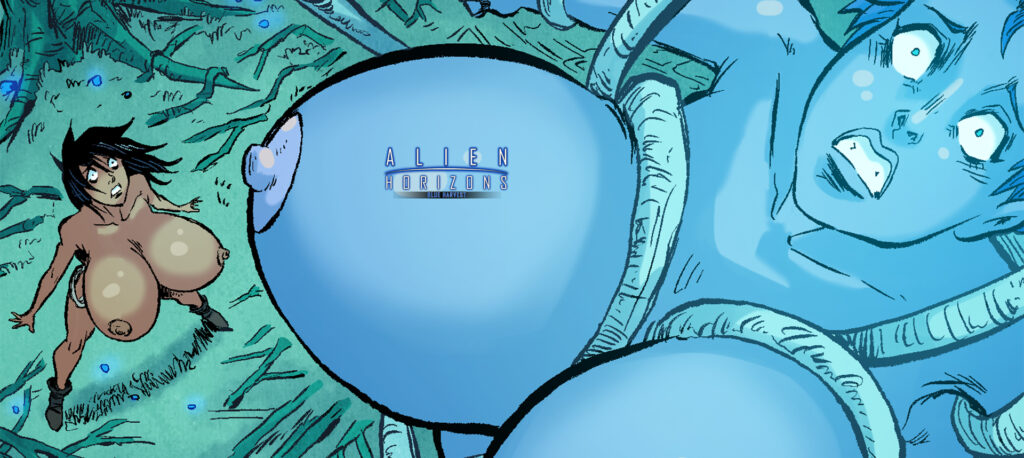 Synopsis: Now having been cut off from their supplies and castaway from their landing site, the dwindling survivors on Bouyon 12 return to the most basic of needs: food and Shelter. Hawkins and Ayla may get more than they bargained for when they find an alien forest filled with bizarre fruits and a shell-shocked survivor. Can our refugees pick out a tasty meal without biting off more than they can chew?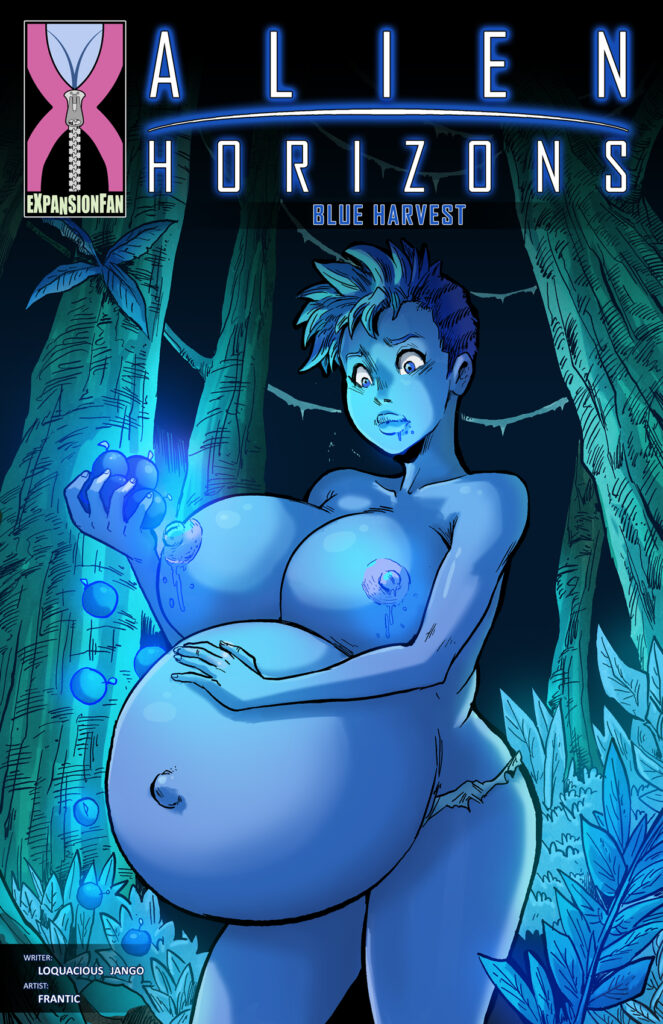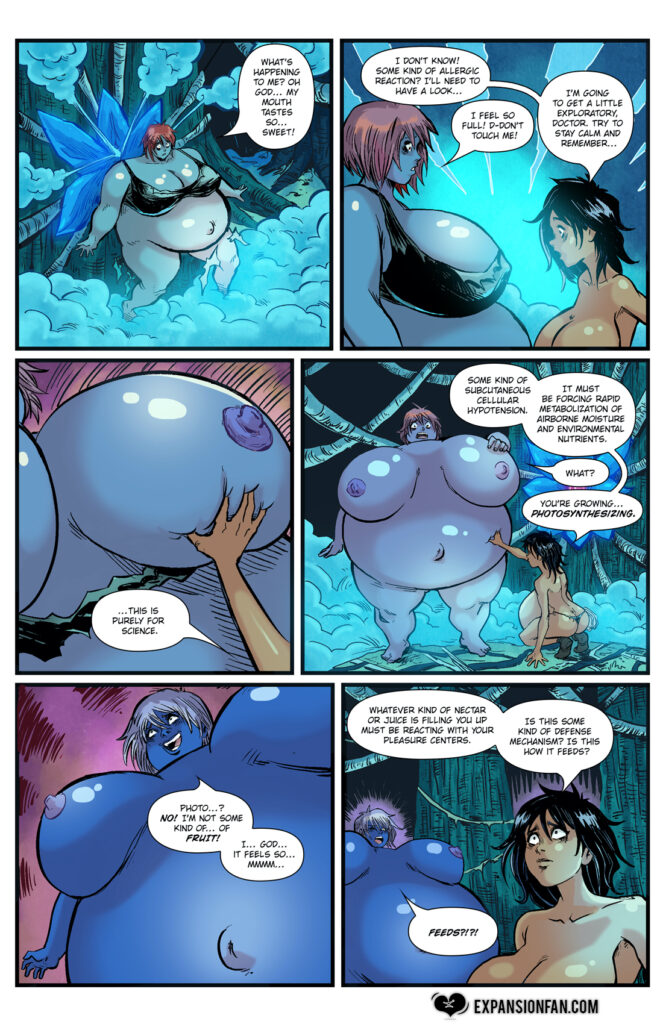 Tags: blueberry transformation, inflation, juice lactation, lactation, immobile, can't move, belly expansion, full body expansion, breast expansion, GIGA breasts
Pages: 15 + 1 cover
Written By: Loquacious Jango
Artwork By: FRANTIC (AlterComics)
Release Date: May 7th, 2022
Series Link: Alien Horizons
To download this comic and all of our other breast expansion comics purchase a 1-month membership to Expansion Fan!
ALSO: