Blue Joyster Cult – The Blue 32 #3
A sultry sisterhood of cultists has snatched Desiree and brought her to a secret hideout, intent on extracting her juices and sharing the wealth! Find out how far they'll go in the third issue of The Blue 32!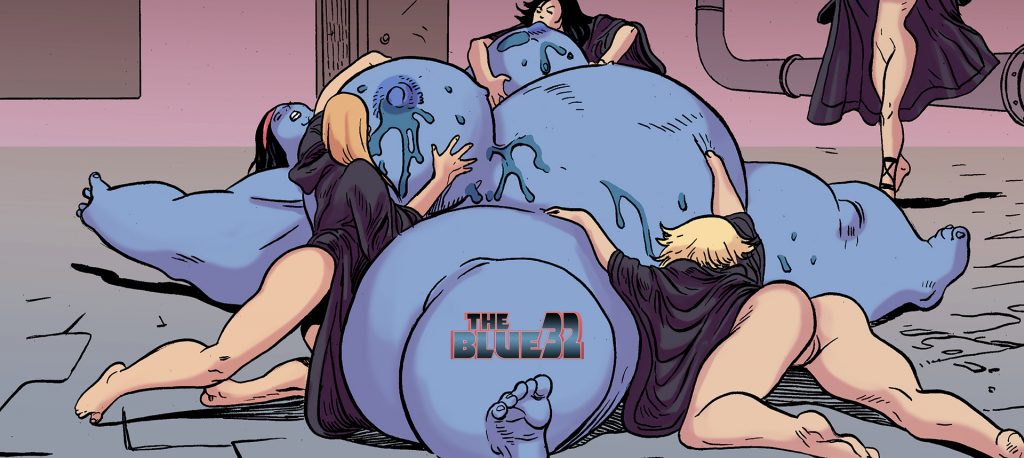 Synopsis: Dizzy has been kidnapped by the Sisters of the Blue, a fanatical cult that worships the Blue 32 as goddesses. If Sophia doesn't find her sister soon, then things may quickly go from bad to worse!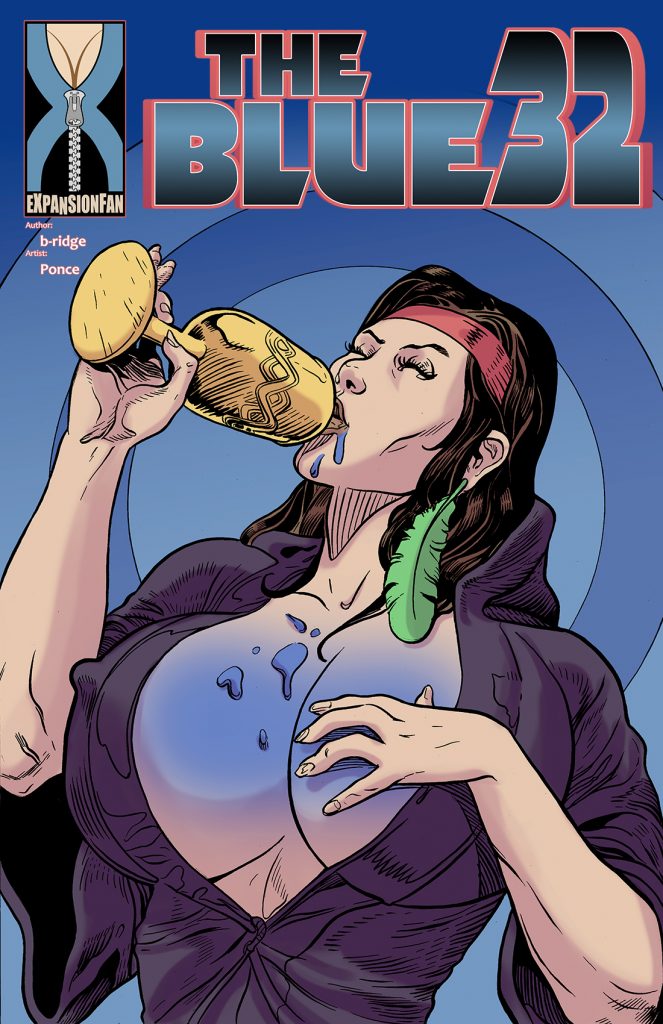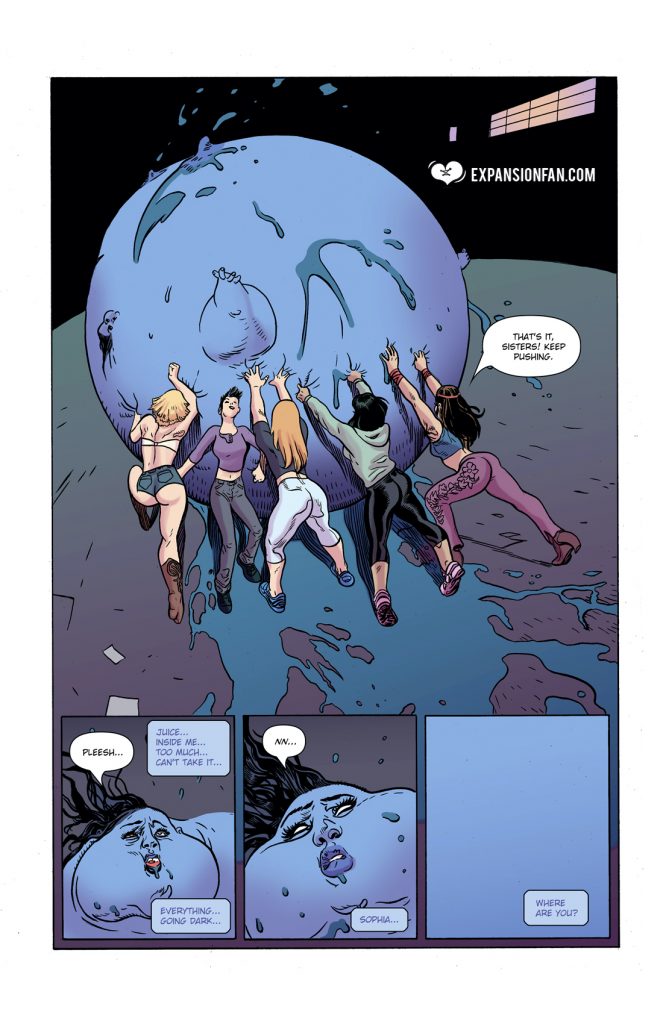 Tags: breast expansion, ass expansion, body expansion, inflation, blueberry transformation, juice lactation, lactation, immobile, can't move, MASSIVE breasts
Pages: 15 + 1 cover
Written By: b-ridge
Artwork By: Ponce (AlterComics)
Release Date: January 7th, 2021
Series Link: The Blue 32
To download this comic and all of our other breast expansion comics purchase a 1-month membership to Expansion Fan!
ALSO: