Thursday, April 21st, 2022
The adventures of Tracy Paige: Paranormal Investigator continue in Expansion Fan's newest comic! Tracy is still caught up in the case of the mysterious tattoos – and things turn out to be more serious than she thought when a squad of lusty demon girls arrive on the scene!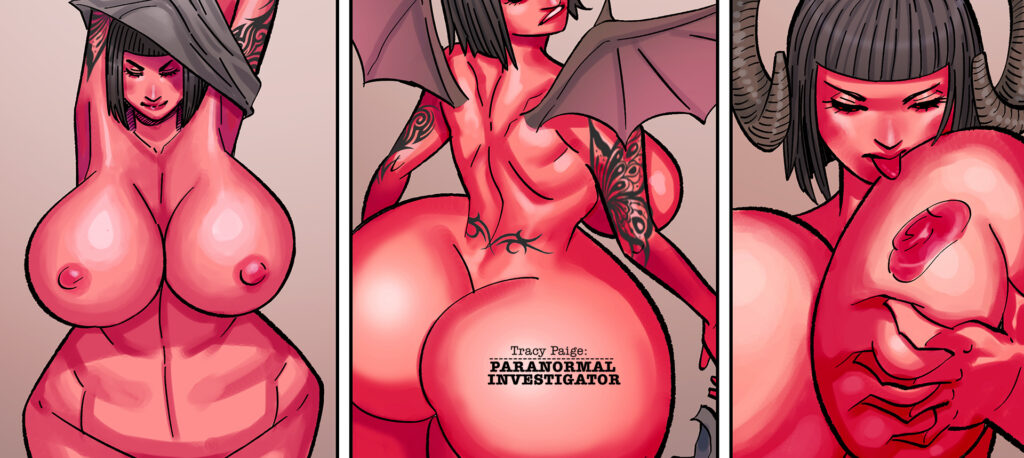 Synopsis: Tracy's investigation into a mysterious series of tattoos takes a dangerous turn! Meanwhile, Candi has her hands full at the office as the newly formed succubi of sin find themselves craving amusement…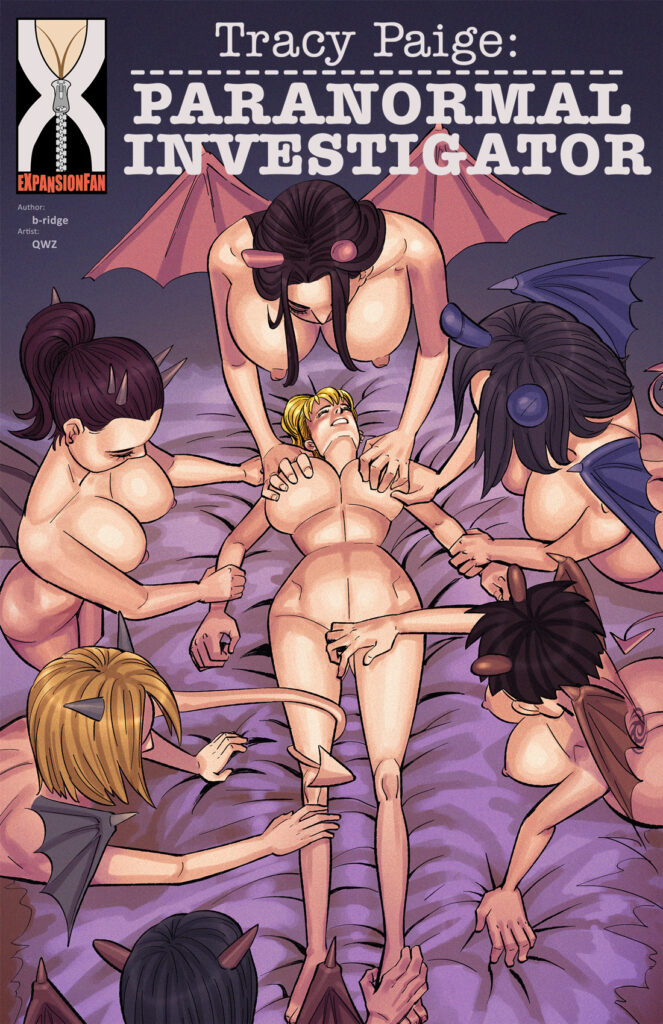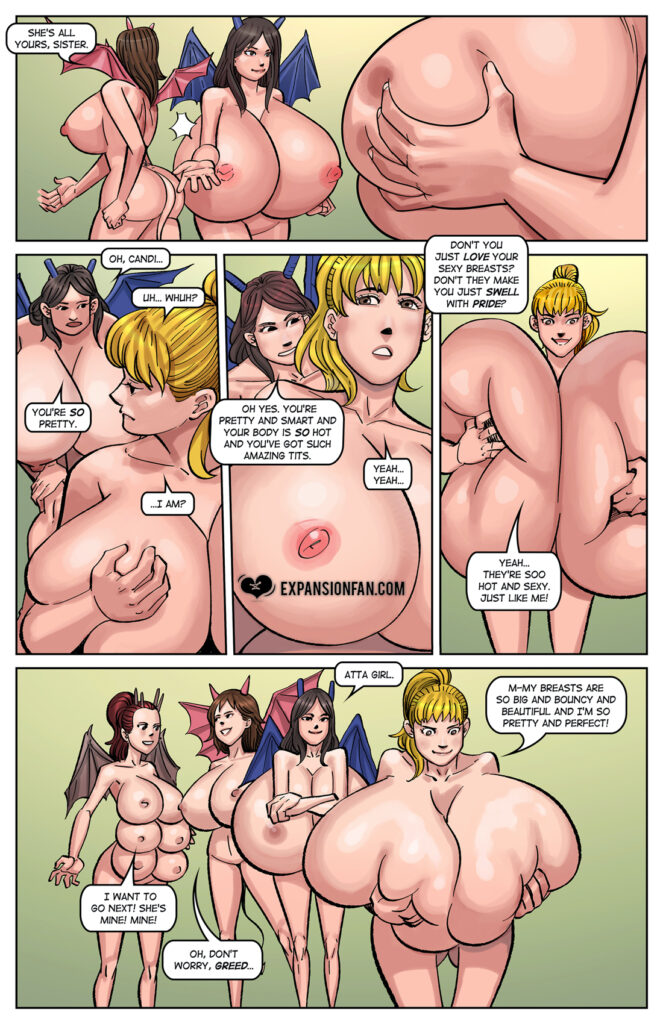 Tags: breast expansion, ass expansion, bimbo, mind control, mental tf, sex, pleasure, weight gain, female muscle, multiboob, corruption, multiple expansions, transformation, magic, OVERBOARD breasts, ULTRA ass
Pages: 15 + 1 cover
Written By: b-ridge
Artwork By: LRC (Sedna Studio)
Release Date: April 21, 2022
Series Link: Tracy Paige: Paranormal Investigator
To download this comic and all of our other breast expansion comics purchase a 1-month membership to Expansion Fan!
ALSO: