Class is in Session – Love Bites 2
An old favourite returns under the direction of a new writer. Sexy transformations of every kind ensue!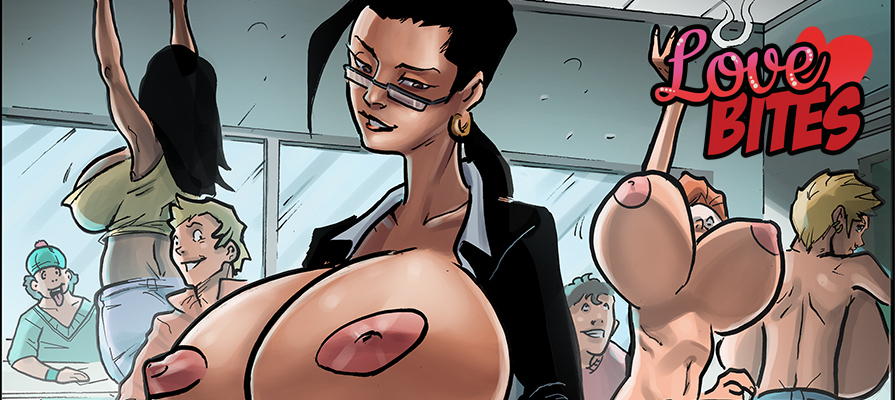 Synopsis: The mysterious Love Bugs have escaped in a college classroom, radically changing the balance of popularity. But the bugs are still loose, and their effects continue to shift who's hot and who's not in the class. What will happen when twins Trixie and Dixie get their "love bites?"
Release Date: November 21st, 2014
Author: Mac Rome
Artist: Crimson
Tags: Breast expansion, ass expansion, belly expansion, dick expansion, height increase, age change, weight gain, shrinking, deflation, nerdy girl, tomboy, science
Series Link: Love Bites 2
Download this comic and all of our other breast expansion comics with a single 1-month membership to Expansion Fan Comics
And don't forget: Expansion Fan Comics is now bitcoin-friendly and sports a brand new "favourites" feature!