Wednesday, December 10th, 2014
Expansion Fan Comics is proud to present the release of its most sexually explicit comic to date- Exhibition: Lana's Big Break!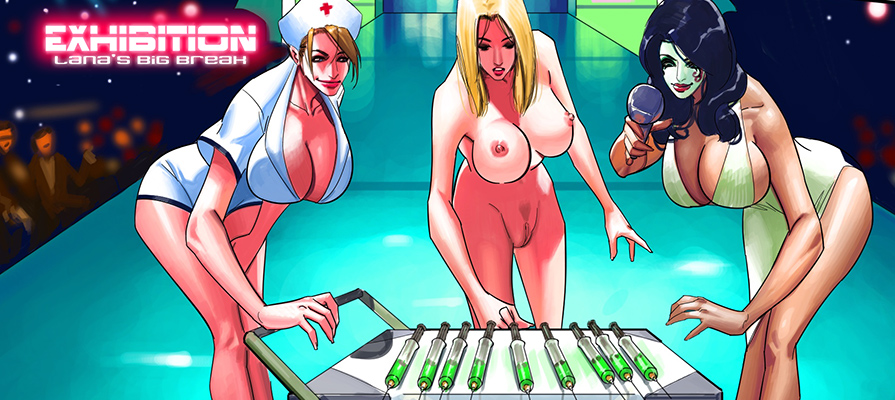 Synopsis: At a mysterious underground stage show, Lana receives injections that make her breasts grow uncontrollably…as well as her libido. Can she control herself? How did this ordinary woman end up here? How far will she go?
Release Date: December 7th, 2014
Author: Extremist
Artist: Wang
Tags: Breast expansion, gradual, pleasure, sex, lactation, public
Issue Link: Exhibition: Lana's Big Break
Download this comic and all of our other breast expansion comics with a single 1-month membership to Expansion Fan Comics
And don't forget: Expansion Fan Comics is now bitcoin-friendly and sports a brand new "favourites" feature!