Wait, Who? – Professor When: The Pervertrix Peril
Have you ever sat down to watch your favourite Television series and thought to yourself: "man, I love all the bizarre plot-lines, eccentric characters, and swashbuckling adventures, but wouldn't it be great if they added some expansion fetish fuel once in awhile?"
…No? Well that's weird, because one of our writers did and we paid him to turn it into a comic!
Professor When: where high adventure meets sexy transformation shenanigans!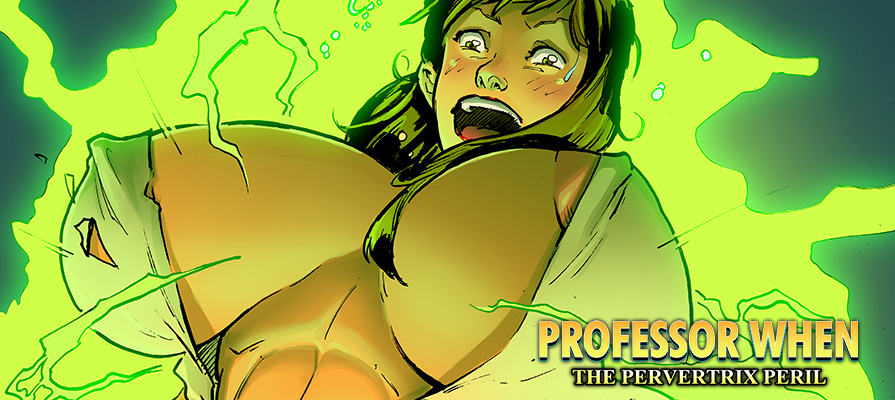 Synopsis: Seeking peace and quiet, the heroic time-traveller The Professor (and his companion Pam) arrive on a space station plagued by gun-toting playboy bunnies, a perverted dictator, and an alien weapon of unimaginable power…
Release Date: August 7th, 2014
Author: Valeyard Vince
Artist: Crimson
Tags: Breast expansion, ass expansion, gender swap, bimbo, lesbian, pleasure, can't move, clothes ripping, science, beautification, transformation, mind control, GIGA breasts
Issue Link: Professor When: The Pervertrix Peril
Download this comic and all of our other breast expansion comics with a single 1-month membership to expansionfan.com
And don't forget: Expansion Fan Comics is now bitcoin-friendly and sports a brand new "favourites" feature!