Massive Mammarams – Girls in Grey 2
The second chapter of Expansion Fan's erotic-science-fiction-adventure series Girls in Grey is here, featuring expanding breasts so tremendous they crush tanks and topple monuments!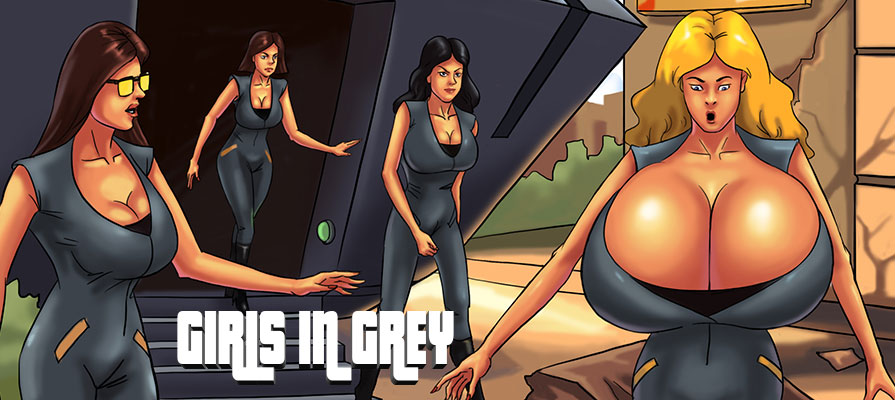 Synopsis: As new recruit Agent Ditto begins her training as one of Earth's defenders in the Girls in Grey, a new alien threat looms when Mammarams attack. Using their giant, expandable breasts as battering rams to crush all in their path, the Mammarams must be stopped, and it's up to Agents Tittle and Ditto to bring the teats and the threat under control. The Girls in Grey — saving the world two tits at a time!
Release Date: August 7th, 2016
Artwork by: Hart (Sedna Studios)
Series Link: Girls in Grey

Download this and all of our other breast expansion comics with a single 1-month membership to Expansion Fan Comics!
ALSO: What did you think about Girls in Grey 2? Let us know your feedback in the comments section to help us improve!