Farm-Fresh Milk – Hex Signs
An Amish housewife's exposure to unpredictable magic leads to some delightfully bountiful results in our latest comic: Hex Signs!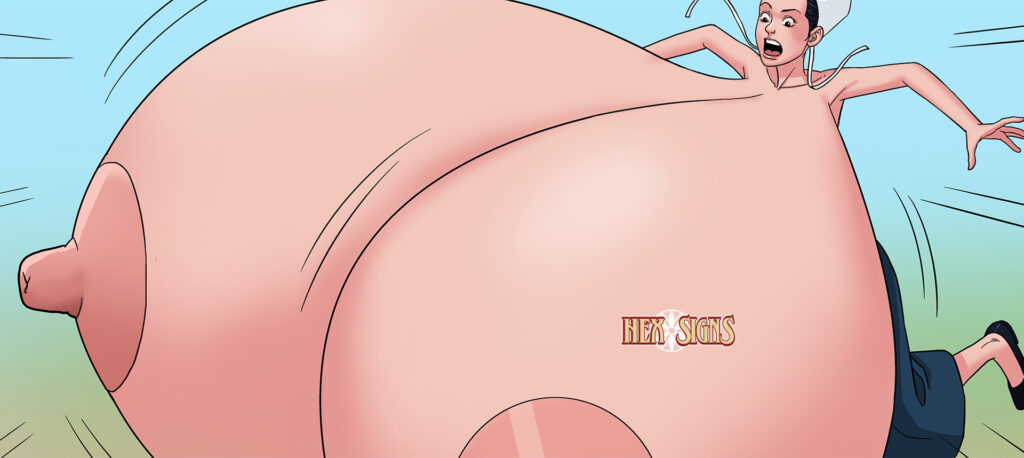 Synopsis: Hope Byler, a young and petite Pennsylvanian Amish woman, is newly married when her husband, Vernon, commissions hex signs to help promote healthy growth on their farm. However, the hex signs have an unexpected effect on Hope and she grows bustier with every exposure to them!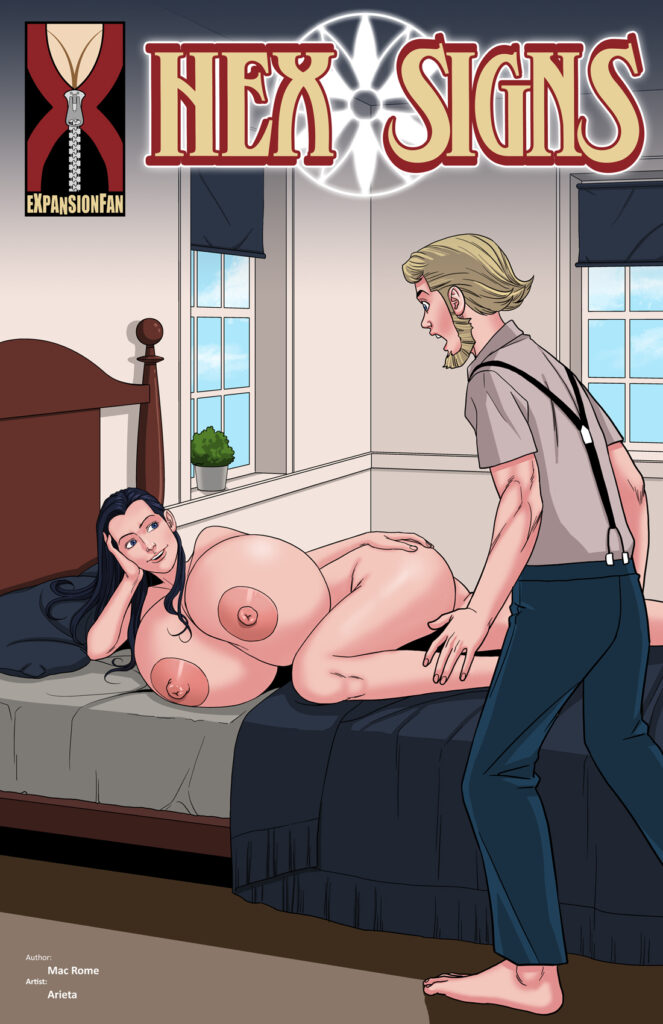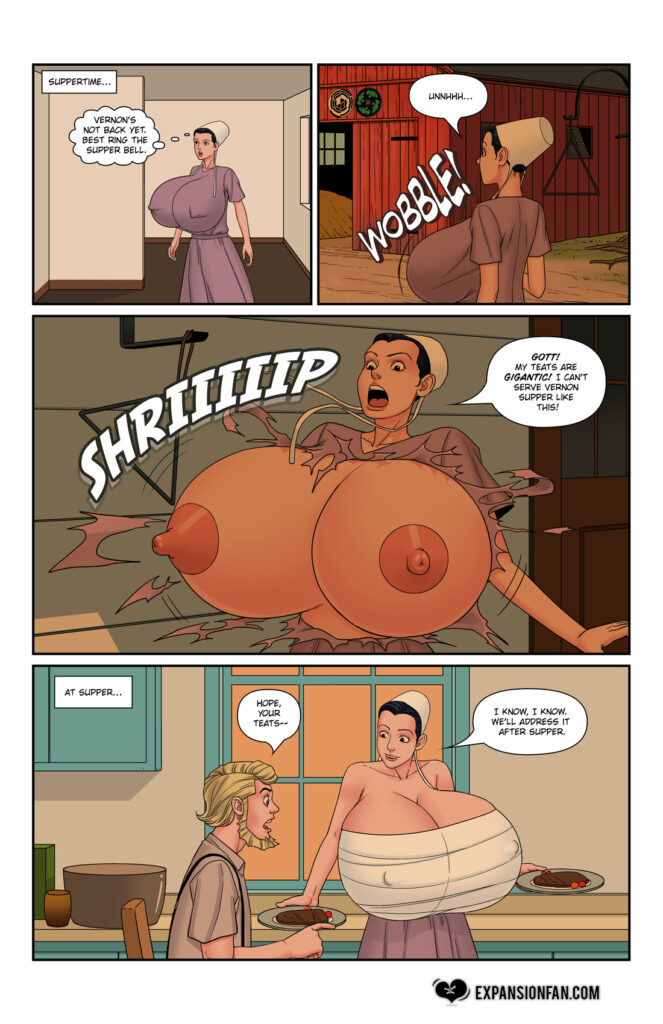 Tags: breast expansion, slow expansion, sex, blowjob, clothes ripping, OVERBOARD breasts
Pages: 15 + 1 cover
Written By: Mac Rome
Artwork By: Yuan (Studio Arieta)
Release Date: March 7th, 2022
Issue Link: Hex Signs
To download this comic and all of our other breast expansion comics purchase a 1-month membership to Expansion Fan!
ALSO: