Tuesday, June 21st, 2022
The hyper-sexual magical mayhem at the Hotel Infinity is far from over! With a spreading spell turning everyone it reaches into a mindless lust monster, it's up to Lexie and Mona to seek help from Kallinara… that is, if she can be persuaded to not splatter Lexie across eighteen dimensions first!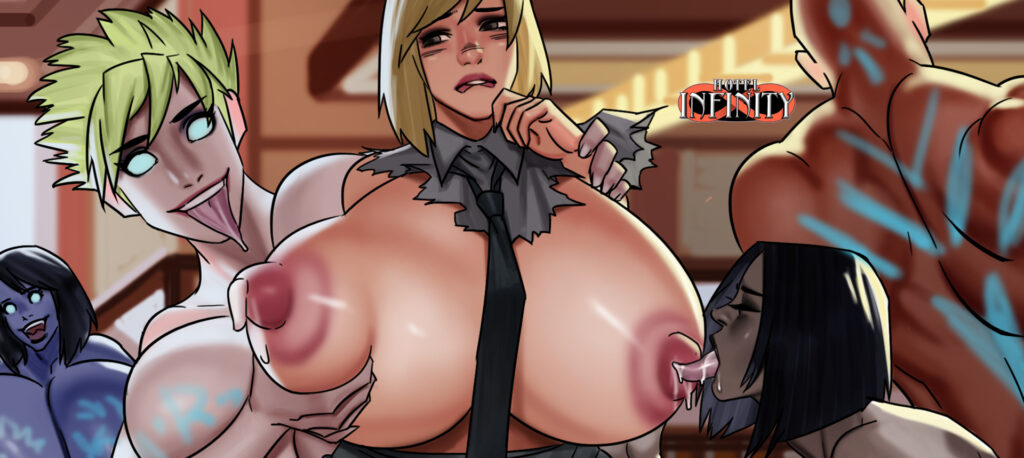 Synopsis: A strange curse is quickly spreading across the hotel, and there might be only one sorceress powerful enough to stop it. There's just one problem: that sorceress currently wants Lexie dead!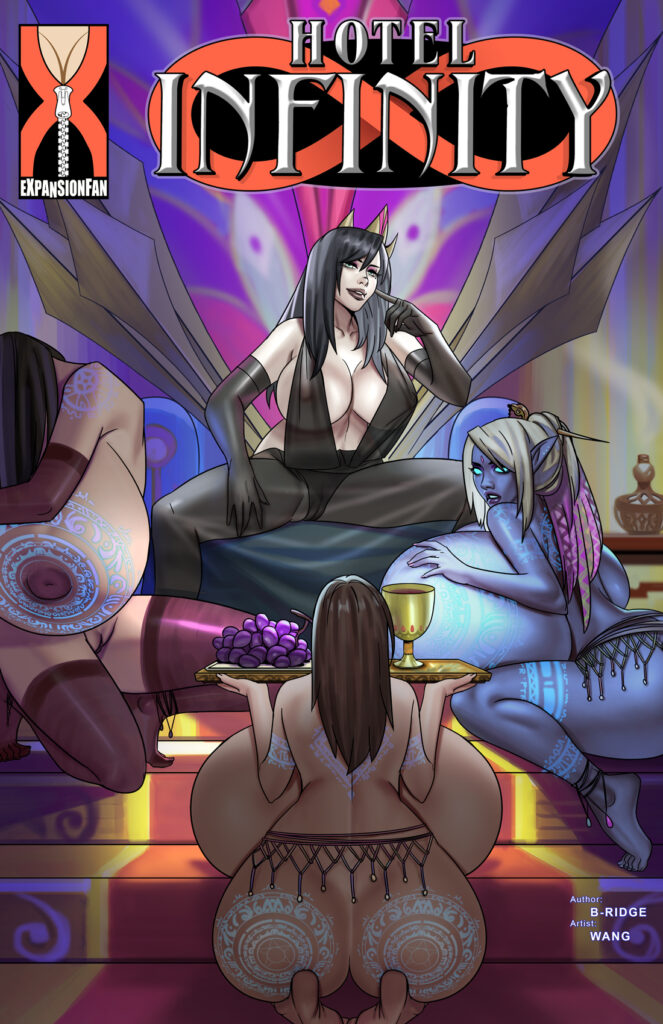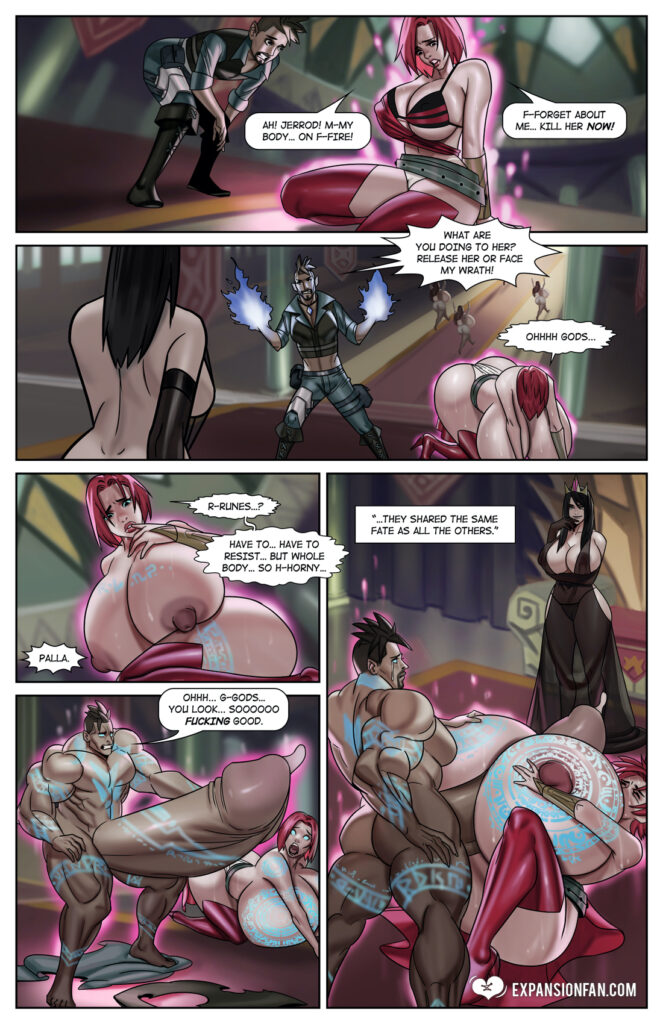 Tags: breast expansion, ass expansion, mind control, mental transformation, corruption, muscle growth, penis expansion, bimbo, lactation, lip expansion, sex, pleasure, revenge, magic, GIGA breasts, MAMMOTH ass
Pages: 15 + 1 cover
Written By: b-ridge
Artwork By: Wang (Sedna Studio)
Release Date: June 21st, 2022
Series Link: Hotel Infinity
To download this comic and all of our other breast expansion comics purchase a 1-month membership to Expansion Fan!
ALSO: