Wednesday, May 21st, 2014
From the creator of the hit webcomic Blooming Faeries comes our latest offering: a tale of two sisters on diverging paths, magically cursed to share their desires and sensations. One devoted to God, and the other devoted to more… "Earthly" pleasures…
As a great poet once said: "Twins, Basil… Twins!"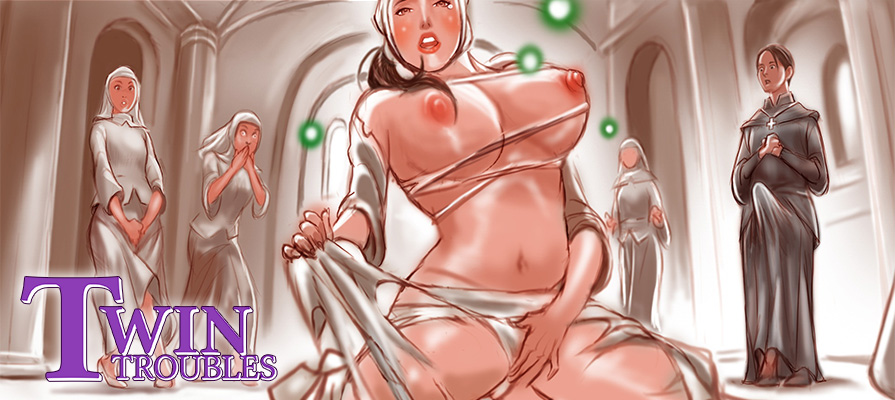 Synopsis: Twin sisters Alice and Malice return to town, unaware that the gem Malice is carrying has been cursed by a faerie. Every time a man lusts after her, her boobs grow and she gets horny. Trouble starts when her twin sister is ALSO affected by the curse… on the very day she is to be ordained as a cleric.
Release Date: May 21th, 2014
Author: Jaycee Knight
Artist: Big J (Sedna Studio)
Tags:
 breast expansion, sex, pleasure, clothes ripping, magic
Issue Link: Twin Troubles
Download this comic and all of our other breast expansion comics with a single 1-month membership to expansionfan.com
And don't forget: Expansion Fan Comics is now bitcoin-friendly and sports a brand new "favourites" feature!