Milf Milk Magic – Sugar and Spice
A mid-life crisis takes a turn for the best after some triggers for expansion, age change, lactation, and more get mixed up in an unhappy couple's dessert.
Now that is what I call a happy Father's Day!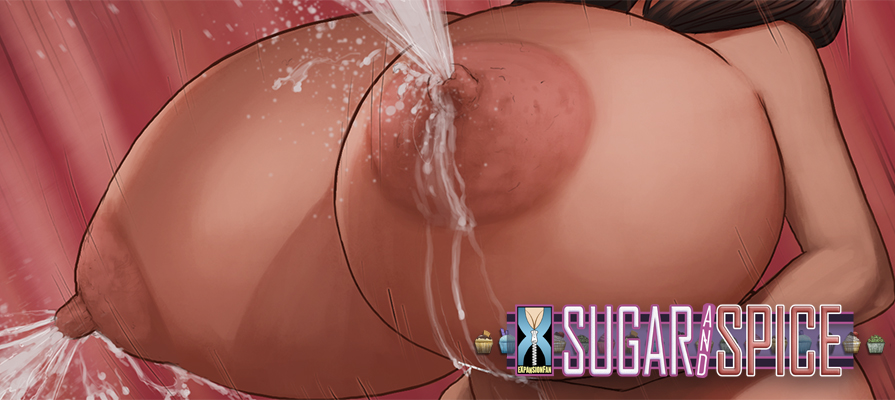 Synopsis: After ten years of marriage, Barb's husband doesn't show much interest in her anymore. She relays her problems to Sarah, owner of a local bakery, who offers her dessert for her anniversary dinner. The cake, of course, is no ordinary cake, but it will certainly give them a hell of a night.
Release Date: June 21st, 2015
Written by: Extremist
Artwork by: Boobdollz
Tags: Breast expansion, ass expansion, beautification, age change, pregnancy, sex, lactation, penis expansion, lesbian, magic, MASSIVE breasts
Issue Link: Sugar & Spice
Download this and all of our other breast expansion comics with a single 1-month membership to Expansion Fan Comics!
And don't forget: Expansion Fan Comics is bitcoin-friendly!