Fat Fingers – Nova Illyricum
From the creator of Lin's Rounding (collaborating alongside one of our roster's newest writers) comes Nova Illyricum, Expansion Fan's new fantasy/steampunk spherical inflation series!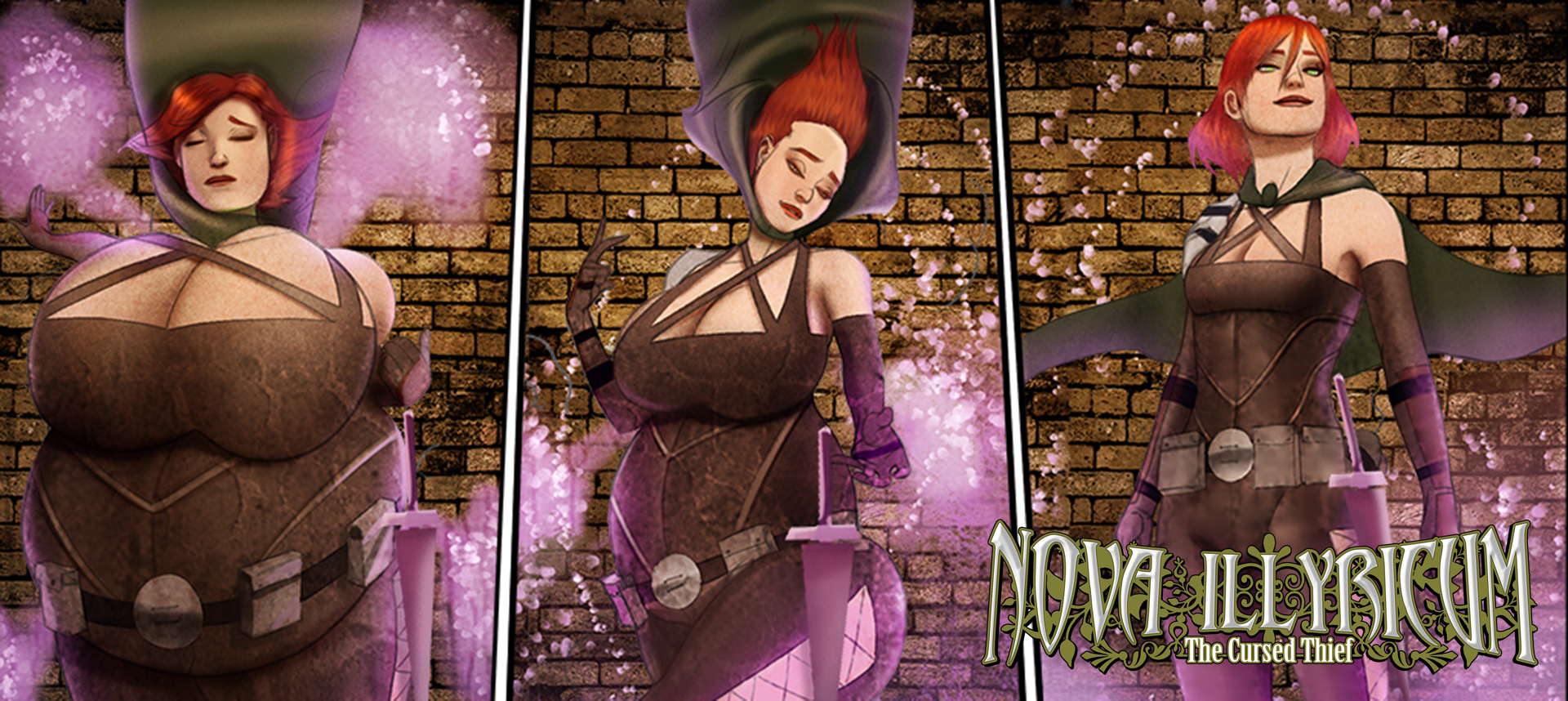 Synopsis: A thief with an odd curse which causes her body to continuously inflate has to work for a crime lord in order to raise the money to cure herself.
Release Date: April 7th, 2015
Authors: Dragon6860: & Air Tank Girl
Artwork by: Nekt
Tags: Weight gain, weight loss, inflation, deflation, magic
Series Link: Nova Illyricum – The Cursed Thief
Download this and all of our other breast expansion comics with a single 1-month membership to Expansion Fan Comics!
And don't forget: Expansion Fan Comics is bitcoin-friendly!