Surrender to Booty – Candid Cameron 2
Candid Cameron 2 continues the story of the titular ass-loving slob as his day just gets stranger! Not only are women's butts still blowing up and busting out when he's around, but now the sorceress who's responsible for the situation has shown up at his apartment – and he's got something she needs!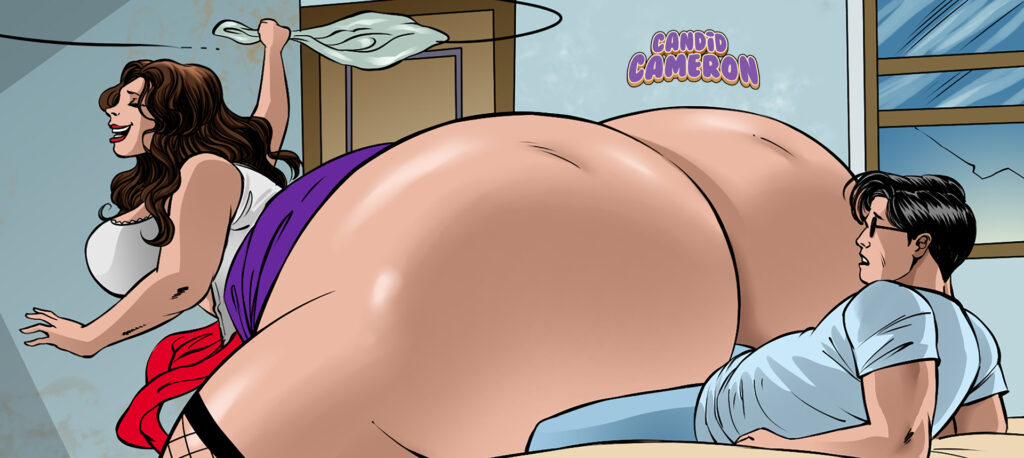 Synopsis: Cameron has a busy day making an annoying Karen's ass expand, learning more about his strange new curse, and contemplating the dysfunctional relationship between him and his on-again, off-again girlfriend Jenn!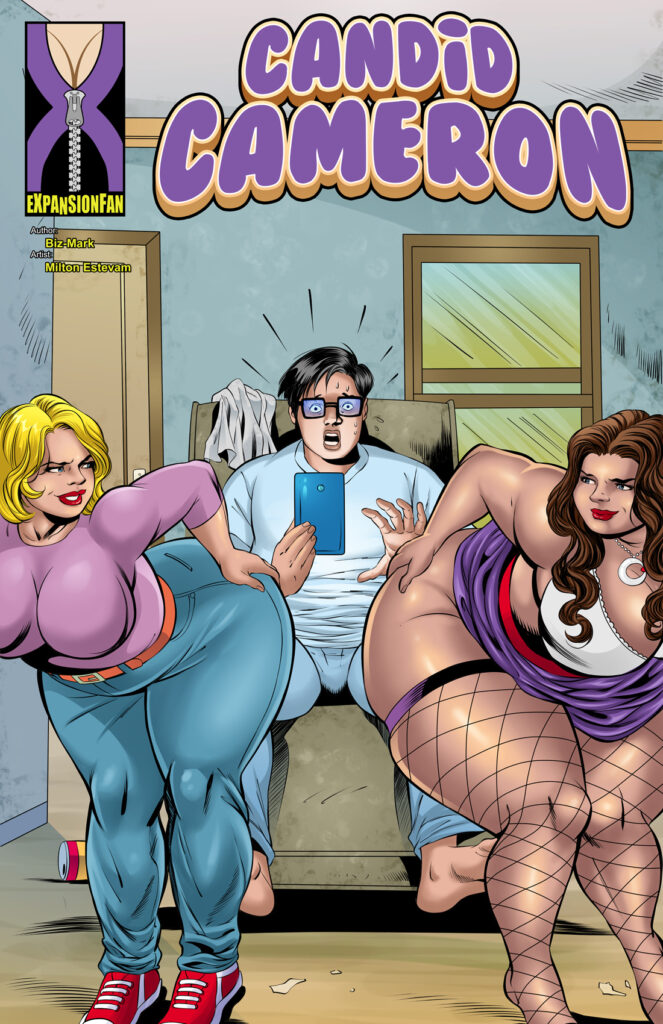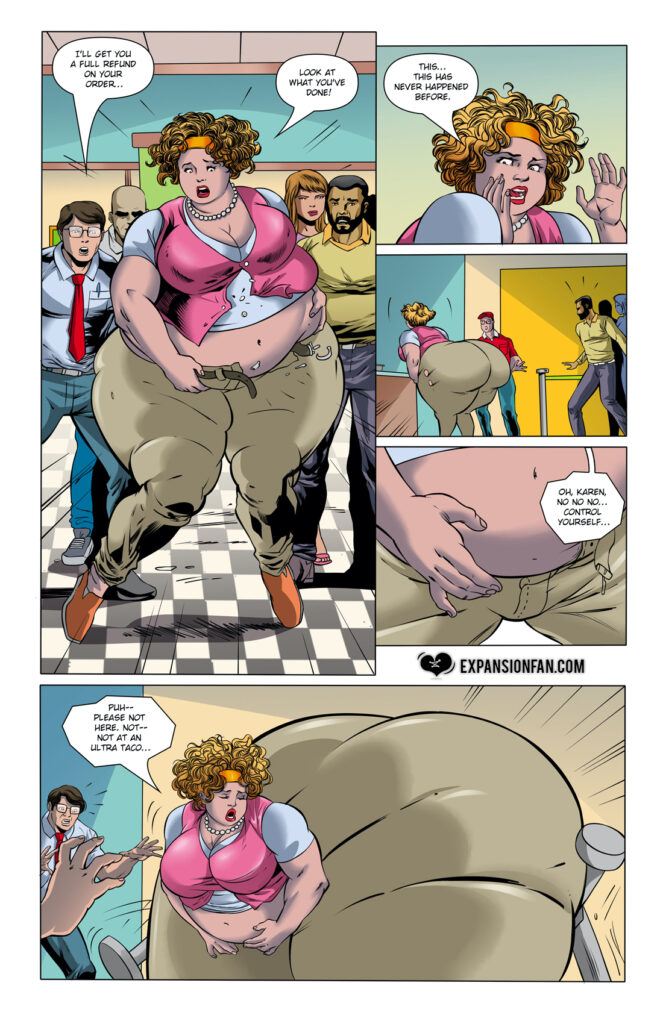 Tags: ass expansion, breast expansion, body expansion, penis expansion, multiple expansions, pleasure, voyeur, BBW, revenge, magic, OVERBOARD ass, HUGE breasts
Pages: 15 + 1 cover
Written By: Biz-Mark
Artwork By: Milton Estevam
Release Date: November 7th, 2022
Series Link: Candid Cameron
To download this comic and all of our other breast expansion comics purchase a 1-month membership to Expansion Fan!
ALSO: