She's Created a Monster(?) – Major Malfunctions
A scientist who's been working on an advanced technology for surgery-free cosmetic enhancement has finally succeeded! However, at her moment of triumph, one careless mistake leads to Major Malfunctions, causing all kinds of changes to dozens of bystanders!
"Please relax and don't be afraid…"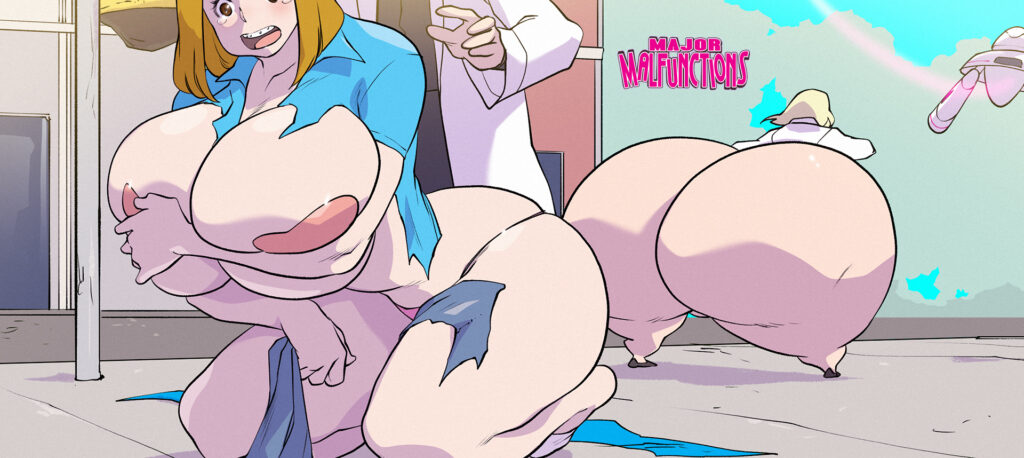 Synopsis: All she wanted was a way to have the curves she'd always dreamed of… and to make a little money on the side. What she'll get is a whole lot of trouble as her brand-new (and malfunctioning) invention seems determined to do everything EXCEPT what she wants!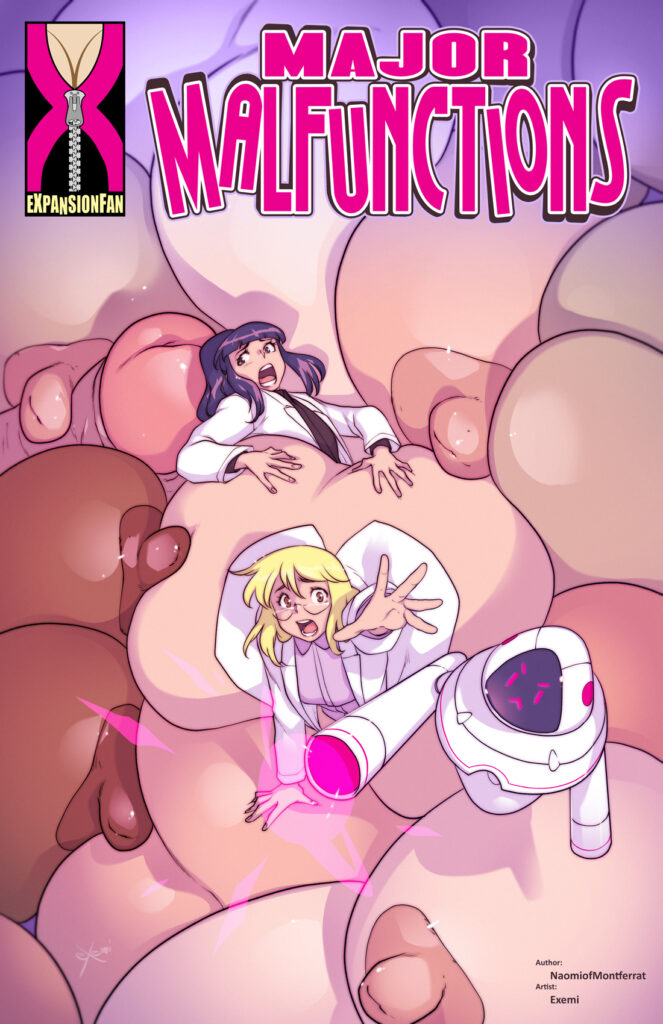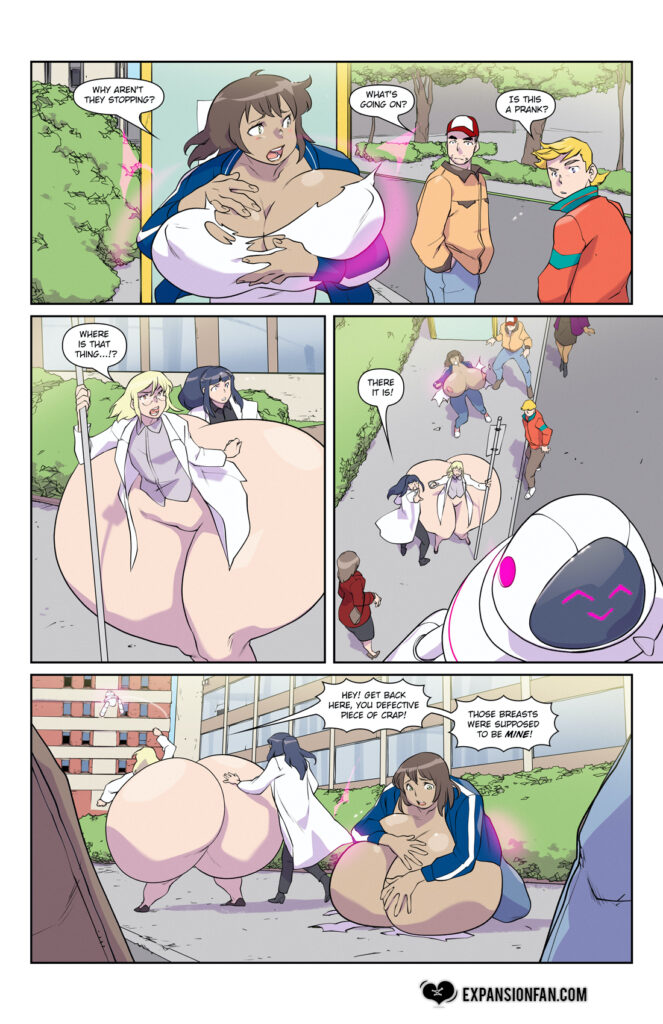 Tags: breast expansion, ass expansion, height increase, multiple expansions, hourglass, beautification, male expansion, science, XTREME breasts, MASSIVE ass
Pages: 15 + 1 cover
Written By: NaomiofMontferrat
Artwork By: Exemi
Release Date: May 21st, 2022
Issue Link: Major Malfunctions
To download this comic and all of our other breast expansion comics purchase a 1-month membership to Expansion Fan!
ALSO: