Rotund Royalty – Earth Food is Tasty
Earth Food is Tasty, the latest weight gain comic from Expansion Fan, presents the tale of a hungry alien princess as she explores our planet's wide variety of unhealthy (yet addictively delicious) cuisines!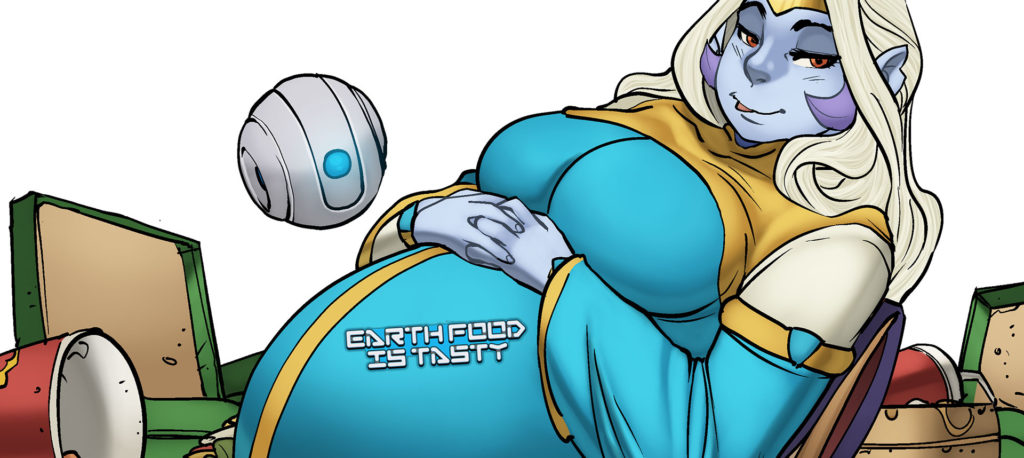 Synopsis: An alien princess swings by Earth for a quick bite to eat only to fall in love with our planet's food. Can her AI assistant pry her away from our world's tasty treats or will the weight of the princess's newfound obsession leave her earthbound?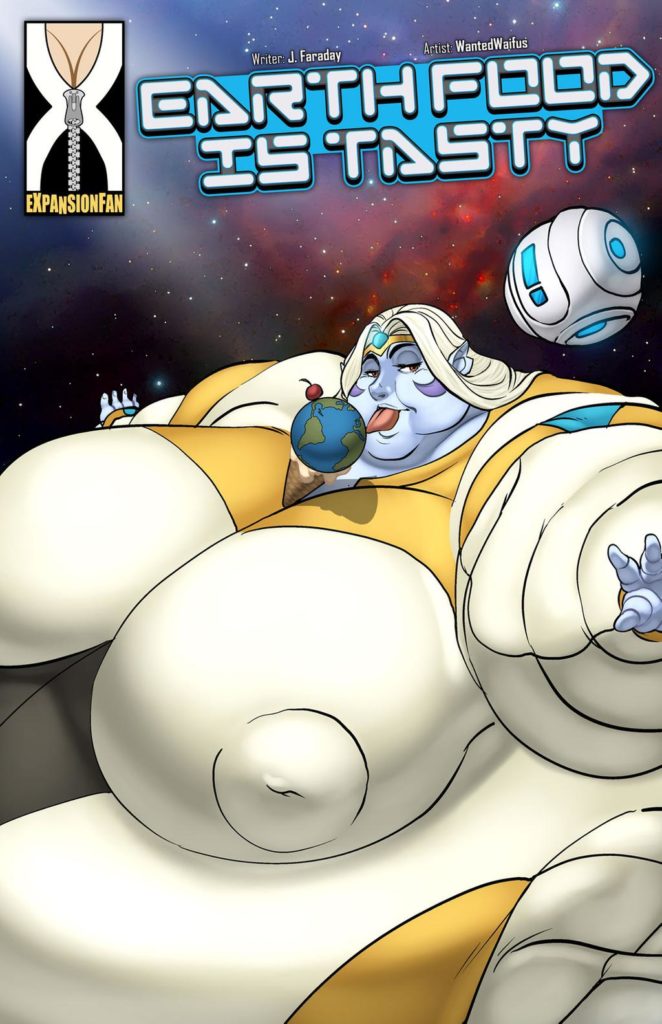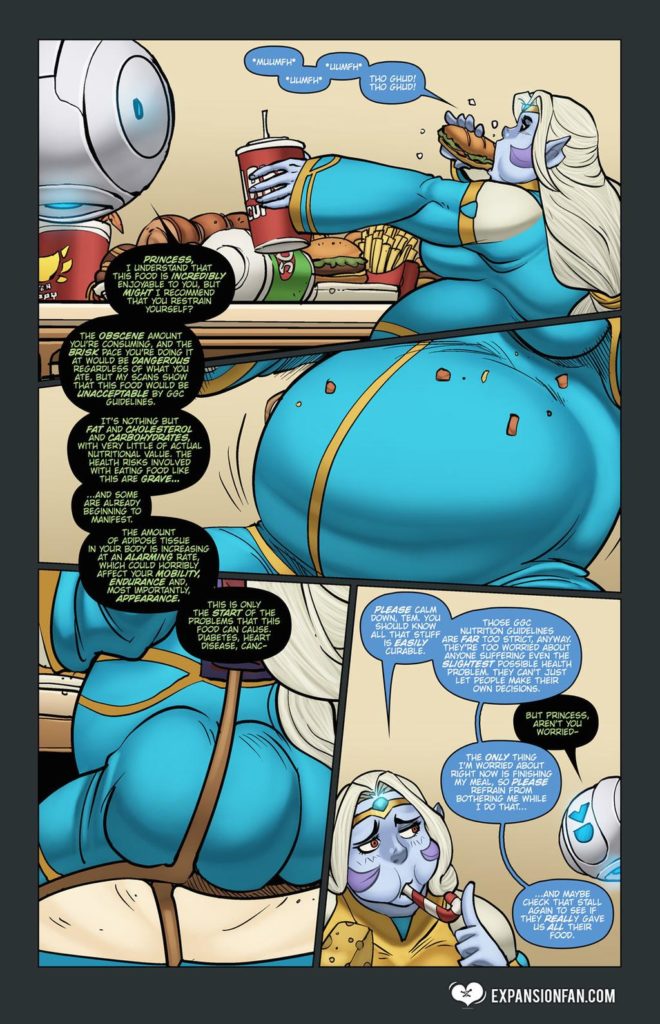 Release Date: April 21st, 2020
Written By: J. Faraday
Artwork By: WantedWaifus
Tags: weight gain, extreme weight gain, BBW, SSBBW, blob, immobile, can't move, clothes ripping, alien woman
Issue Link: Earth Food is Tasty 
Download this and all of our other breast expansion comics with a single 1-month membership to Expansion Fan Comics!
ALSO:
What did you think about Earth Food is Tasty? Let us know your feedback in the comments section to help us improve!

Follow us on twitter at twitter.com/interwebcomics