Expansion Ninjutsu – Hofuna Seicho-Jutsu!
A reckless kunoichi ("female ninja") accidentally exposes herself to a mystical power she can't control and turns her own body into her worst enemy in Hōfuna Seichō-Jutsu!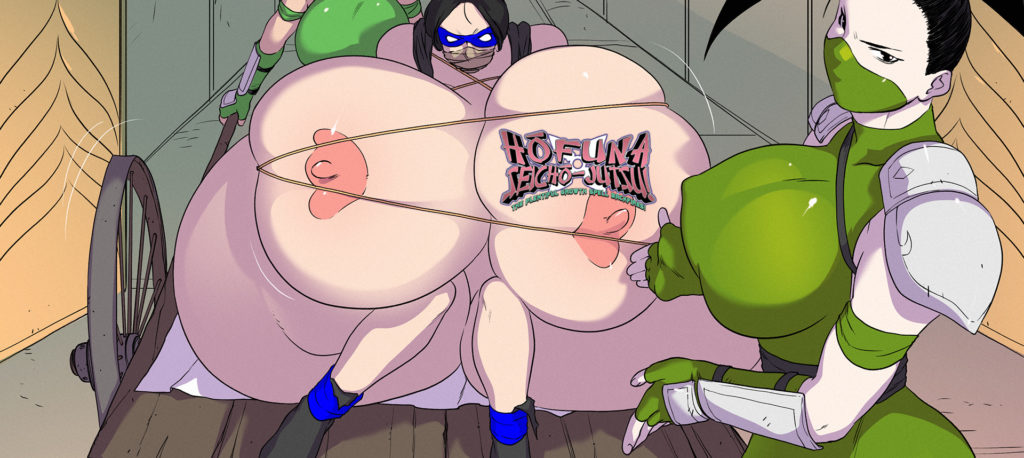 Synopsis: A thieving kunoichi steals a sacred scroll from a rival clan, but doesn't realize what secrets it holds until too late.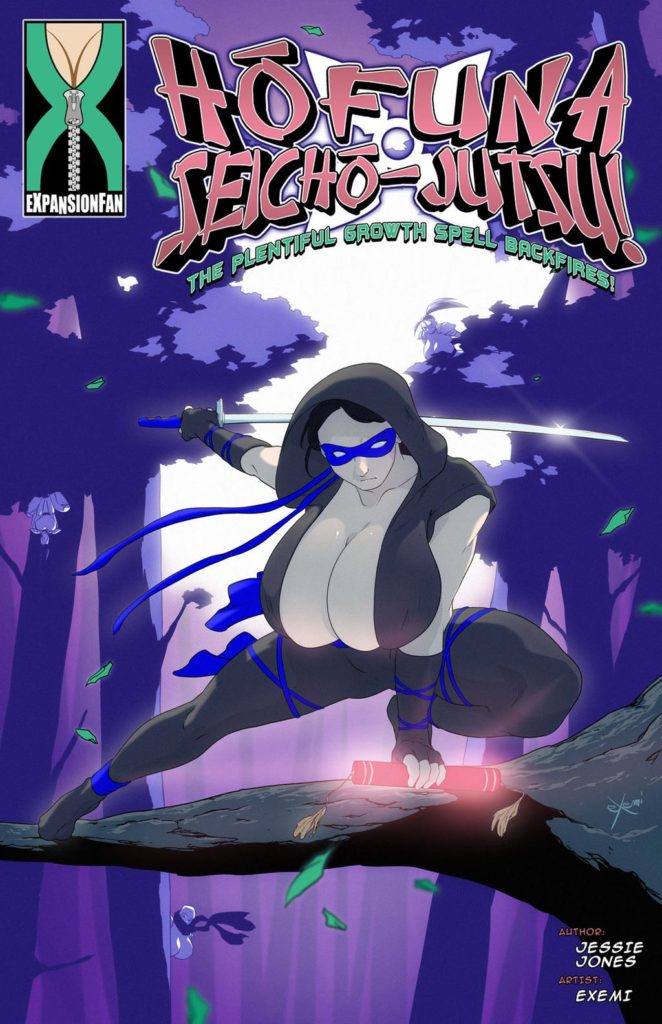 Release Date: April 7th, 2020
Written By: Jessie Jones
Artwork By: Exemi
Tags: breast expansion, ass expansion, ninja, feudal Japan, magic, immobile, can't move, bondage, GIGA breasts
Issue Link: Hōfuna Seichō-Jutsu! 
Download this and all of our other breast expansion comics with a single 1-month membership to Expansion Fan Comics!
ALSO:
What did you think about Hōfuna Seichō-Jutsu? Let us know your feedback in the comments section to help us improve!
Follow us on twitter at twitter.com/interwebcomics