Friday, May 21st, 2021
The third issue of White's a Delight but the Redder the Better is finally here, and this one focuses on a different duo of wine-lovers! In classically kinky fashion, they make some sexually-charged and poorly-worded wishes, and before long their curves and sex drives are growing out of control!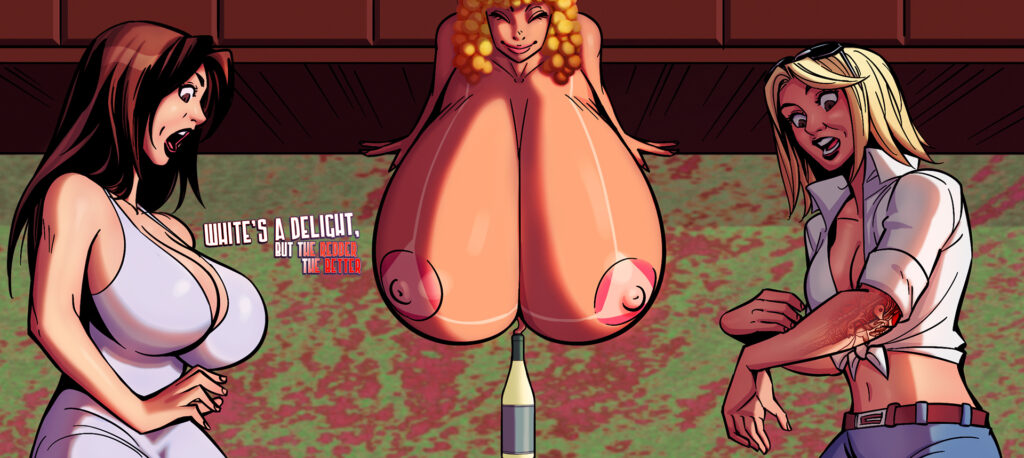 Synopsis: The same night that the Red Wine Djinn revealed herself to a couple trespassers, a separate pair of women discovered another djinn! Will Parker and Francine's encounter with their djinn bring them closer together intimately – or just physically – as their growing assets take up more and more space?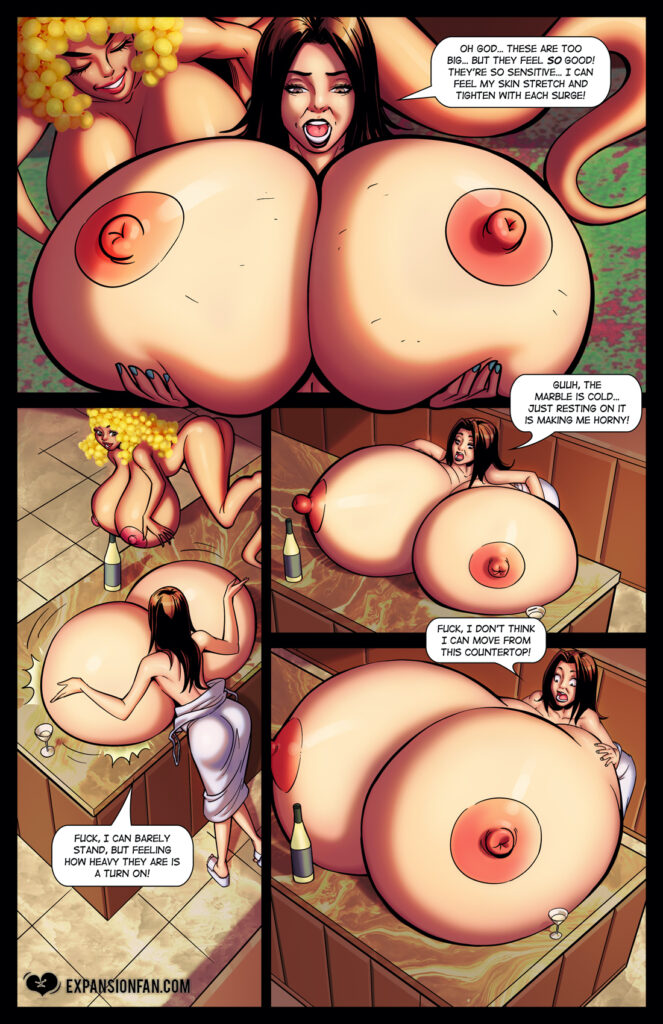 Tags: age change, breast expansion, ass expansion, hourglass expansion, genie, lesbian, pleasure, increased sensitivity, lactation, lip expansion, lisping, extreme arousal, nipple expansion, nipplegasms, transformation, immobile, can't move, magic
Pages: 15 + 1 cover
Written By: Dan Standing
Artwork By: Sedna Studio – Kaka
Release Date: May 21st, 2021
Series Link: White's a Delight but the Redder the Better
To download this comic and all of our other breast expansion comics purchase a 1-month membership to Expansion Fan!
ALSO: