Sunday, March 7th, 2021
Fans of harem anime and inflation-based transformations are in for a treat today! Expansion Fan brings you Ah! My Boobies!, the story of a man who unwittingly inherits a dormitory – complete with a group of out-of-control college girls whose antics cause a big blowup!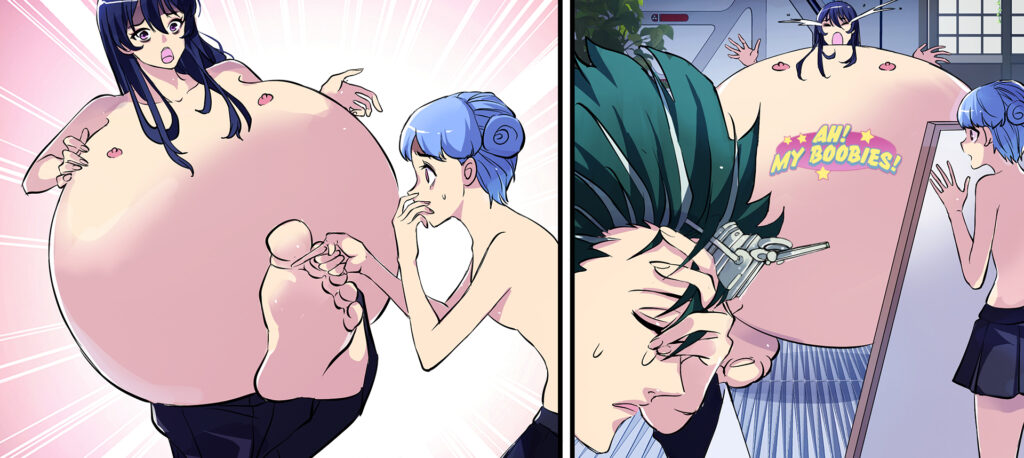 Synopsis: When Takeshi Moroboshi agreed to take over the family dojo from his grandmother, he had little idea how much work it would be… especially since his grandmother had converted it into a college girl's dormitory! Watch as Takeshi struggles to control the four girls that have suddenly entered his life. From the violent Hinata to the mad scientist Ryuka, Takeshi will have to work hard to get a normal life. In this issue, the moe Madoka and katana-wielding Setsuna get a bad case of breast envy…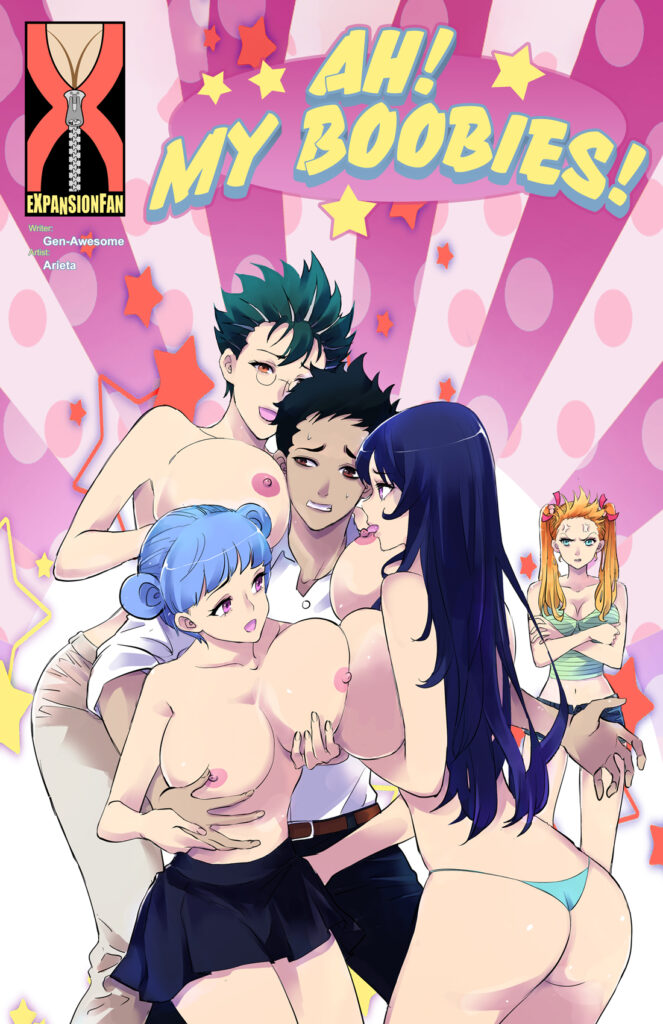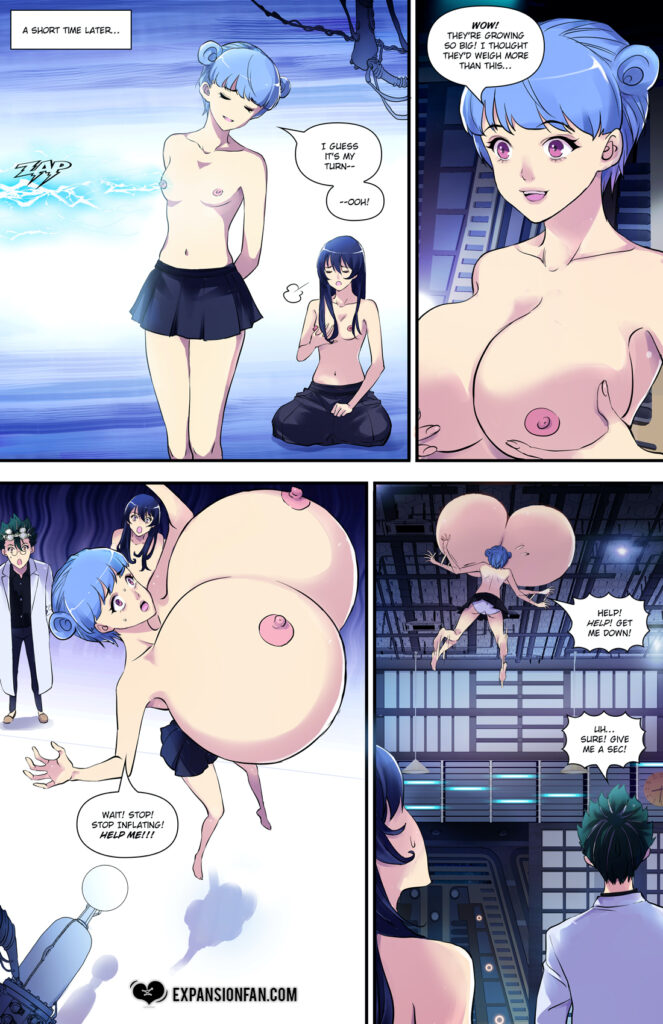 Tags: inflation, air inflation, clothes ripping, body expansion, breast expansion, belly expansion, ass expansion, weight gain, fruit transformation, multiple expansions, multi-boobs, head inflation, male expansion, comedy, science
Pages: 15 + 1 cover
Written By: Gen-Awesome
Artwork By: YouLZ (Studio Arieta)
Release Date: March 7th, 2021
Issue Link: Ah! My Boobies!
To download this comic and all of our other breast expansion comics purchase a 1-month membership to Expansion Fan!
ALSO: