Sunday, August 7th, 2022
The planned robbery of William Fudge's bizarre chocolate factory was supposed to be an easy score – but instead, it's become a Swell Heist as the burglars' bodies balloon! Two more of Judith's unlucky crew have fallen victim to another sinister body-expanding trap… will they be able to escape it intact?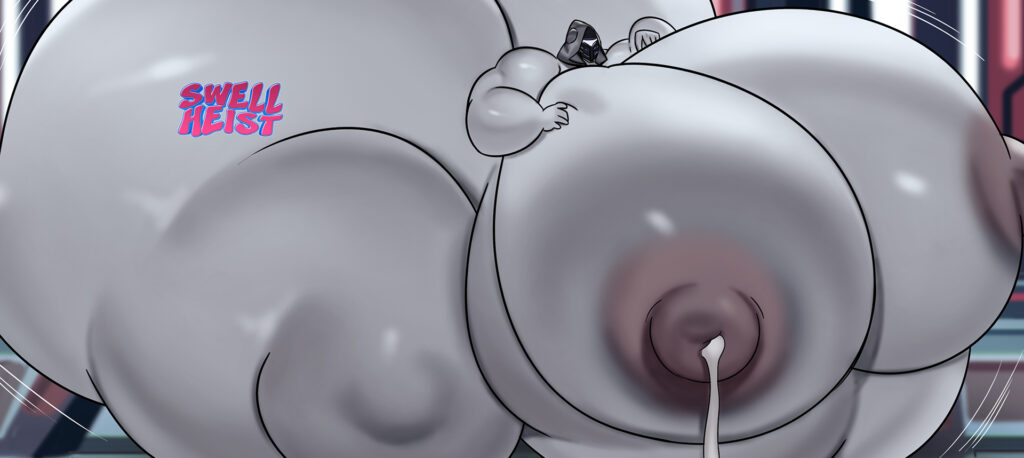 Synopsis: Tensions are high as William and Judith face off. Meanwhile, Viper and Swiftblade gain access inside William's Vault. Unbeknownst to them, they trigger a motion sensor and get locked inside. Now they must use their wits and their bodies to survive William's twisted trap!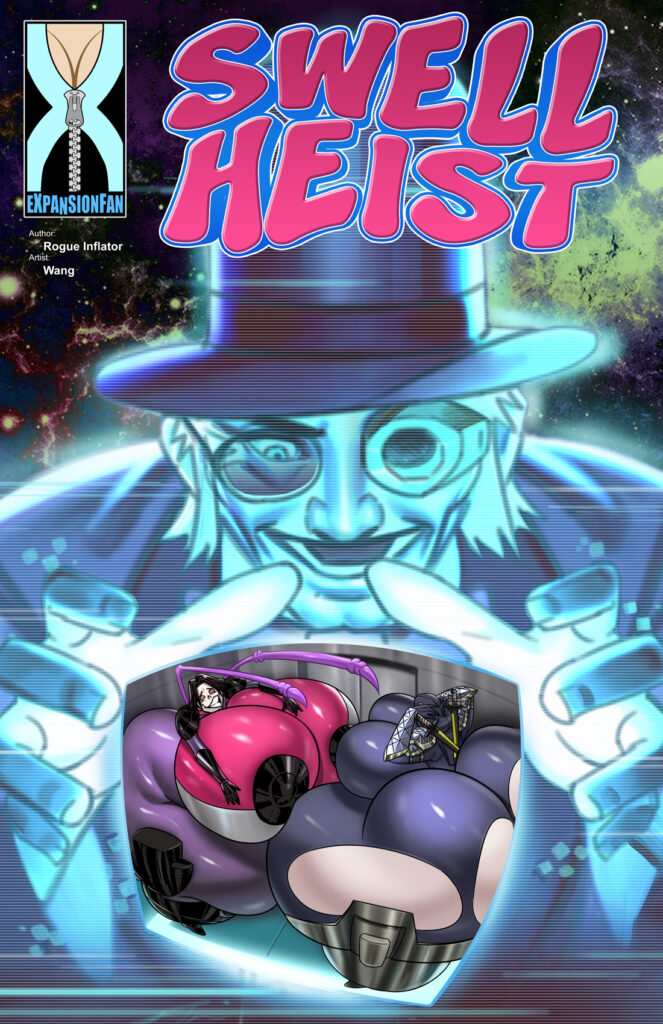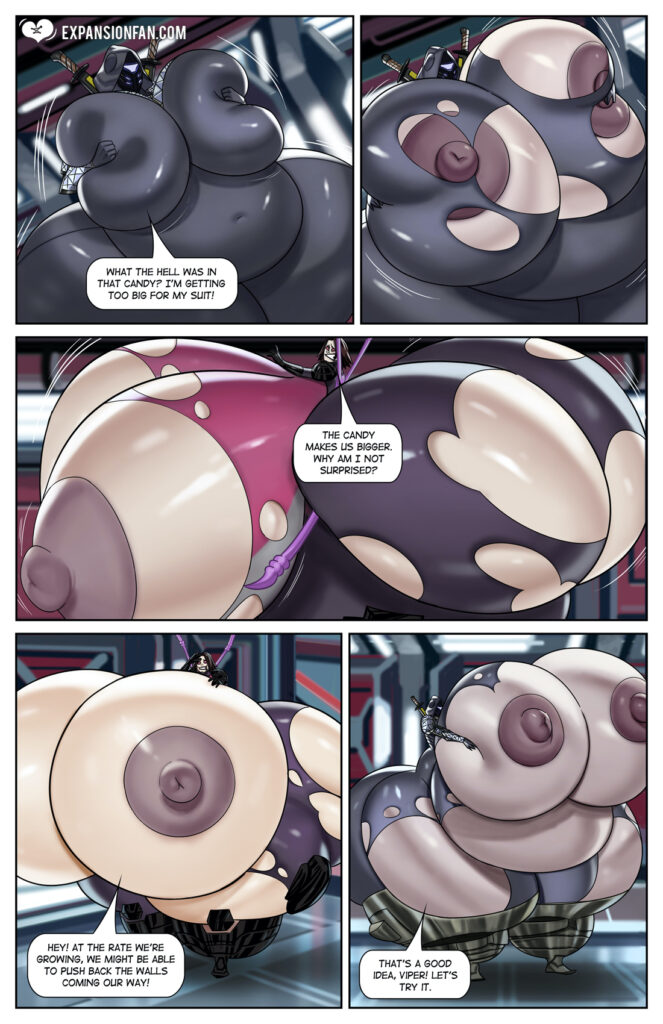 Tags: body expansion, weight gain, extreme weight gain, BBW, SSBBW, growth, full body expansion, immobile, can't move, breast expansion, ass expansion, shrunken woman, uneven expansion, transformation, hourglass, multiple expansions, clothes ripping, sci-fi, space western, dieselpunk, science
Pages: 15 + 1 cover
Written By: Rogue Inflator
Artwork By: Wang (Sedna Studio)
Release Date: August 7th, 2022
Series Link: Swell Heist
To download this comic and all of our other breast expansion comics purchase a 1-month membership to Expansion Fan!
ALSO: