Tuesday, December 7th, 2021
Thanks to an overexposure to Helium X, Jennifer has been left in bad "shape", so to speak. However, her friend Amy has an idea that might move all that unwanted mass out of Jen's belly and into some much curvier places! Will this experiment go over like a lead balloon or will it be a soaring success?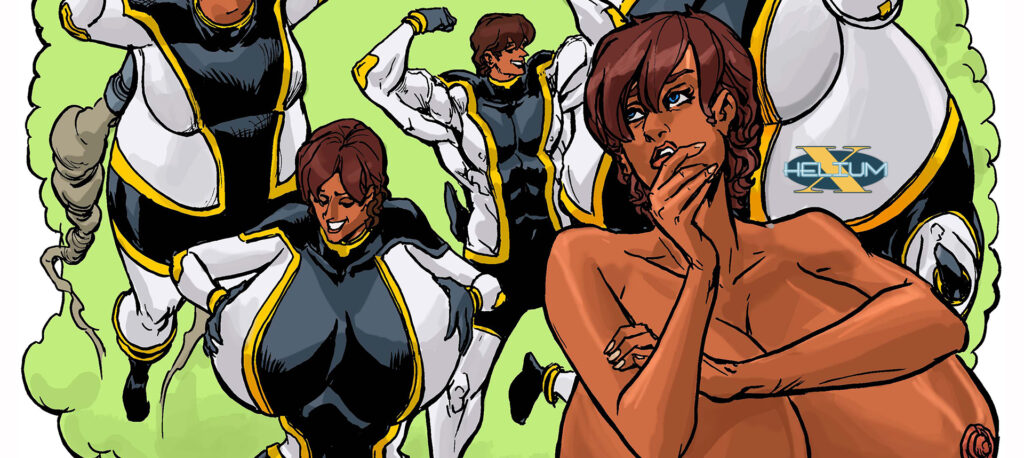 Synopsis: After the disastrous 'Helium X' testing, Jennifer has been holed up in her apartment and dealing with the after effects. As a result, she hasn't been in the best of spirits. Fortunately, her roommate has just bought something that might fix that…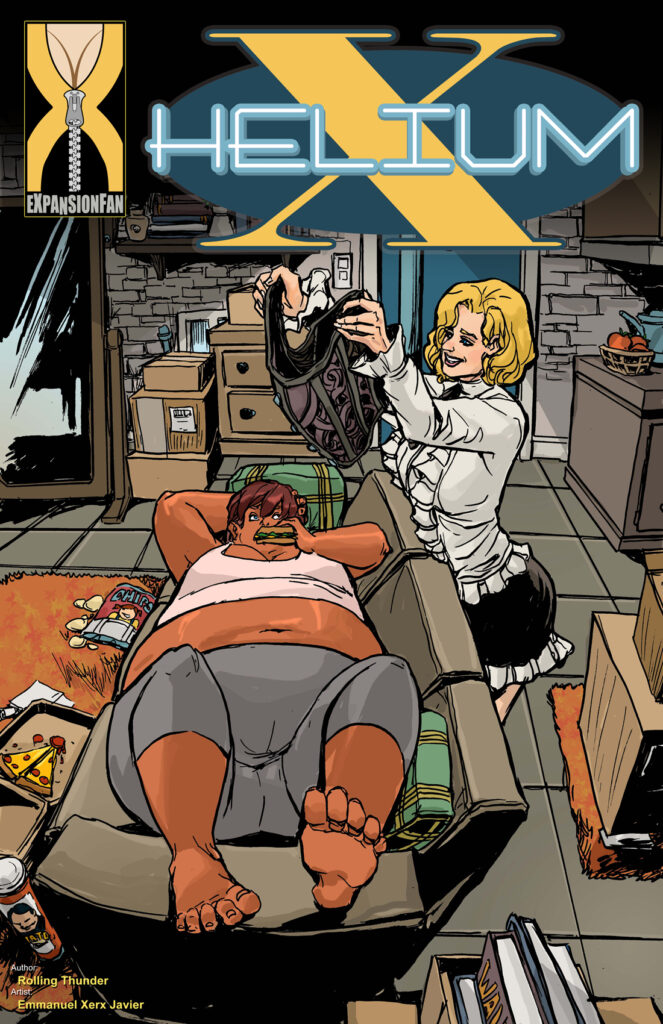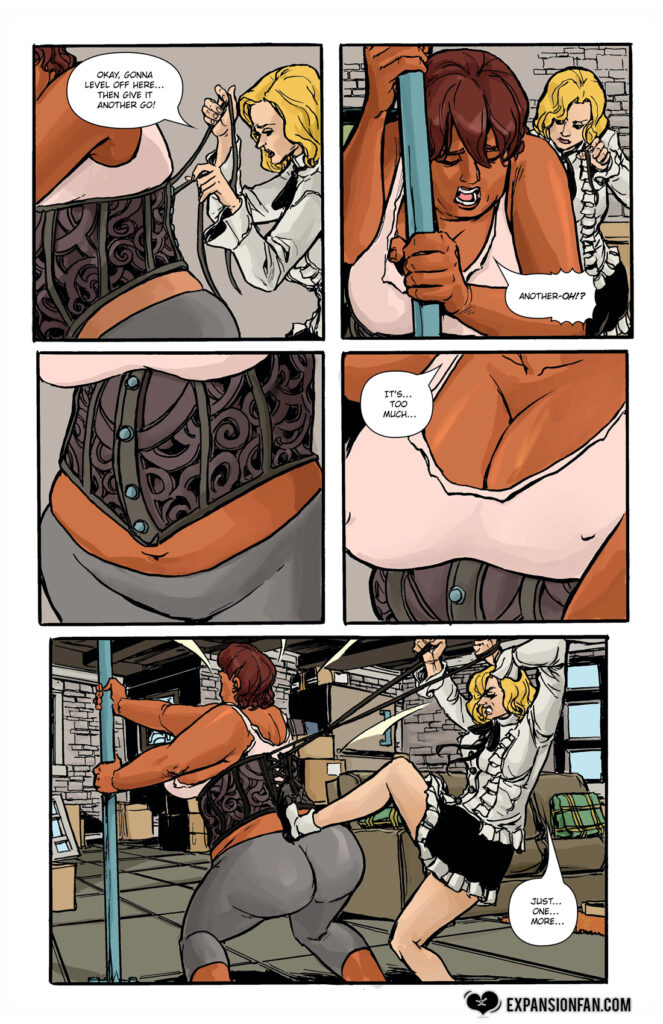 Tags: inflation, weight gain, body morphing, clothes ripping, breast expansion, ass expansion, hourglass, mass redistribution, corsets, science, MASSIVE size
Pages: 15 + 1 cover
Written By: Rolling Thunder
Artwork By: Emmanuel Xerx Javier
Release Date: December 7th, 2021
Series Link: Helium X
To download this comic and all of our other breast expansion comics purchase a 1-month membership to Expansion Fan!
ALSO: