Sunday, February 21st, 2016
Olivia Villalobos, Expansion Fan's favourite camgirl, returns in the long-awaited second chapter of Interview With a Camgirl, and this time the whole of the world wide web may not be big enough to keep up with her latest growth spurt!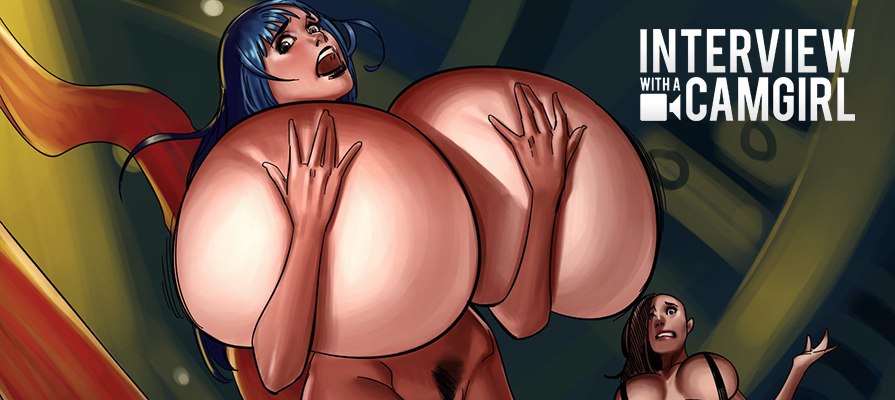 Synopsis: Olivia shows off for the camera by pushing the limits of her expansion pills. Things quickly spiral out of control leaving Olivia to wonder if, and how, she'll ever return to her normal size.
Release Date: February 21st, 2016
Written by: J. Yubari
Artwork by: Wang (Sedna Studios)
Tags: Breast expansion, masturbation, pleasure, GIGA breasts
Series Link: Interview With a Camgirl
Download this and all of our other breast expansion comics with a single 1-month membership to Expansion Fan Comics!
And don't forget: Expansion Fan Comics is bitcoin-friendly!