Breast Expansion comic – The Cleavage Crusader 3
Today is a special day for breast expansion and giantess fans. The third chapter of The Cleavage Crusader saga has been released on ExpansionFan.com. This comic marks the first time a plot cross-over has occurred between two of our comic websites; fans will remember She-Beast from the awesome giantess comic series Power Patrol. There's something in here for everyone!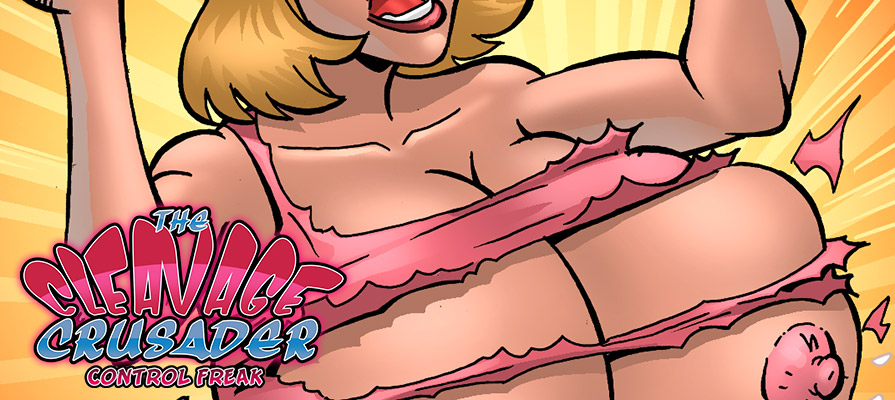 Title: The Cleavage Crusader 3
Synopsis: Fresh from her battle with the Deflater, Sam joins forces with Megapolis' greatest heroes to tackle yet another strange new enemy. But with her super-powers on the fritz, will she prove to be their greatest ally or liability?
Author: Valeyard Vince, Rogue Scholar
Artist: Octo
Release Date: December 07, 2013
Download link: The Cleavage Crusader  – Control Freak