Sunday, May 28th, 2017
The third and final issue of our science-fiction parody series Girls in Grey is now available to download, featuring MULTIPLE cases of building-sized breast expansions!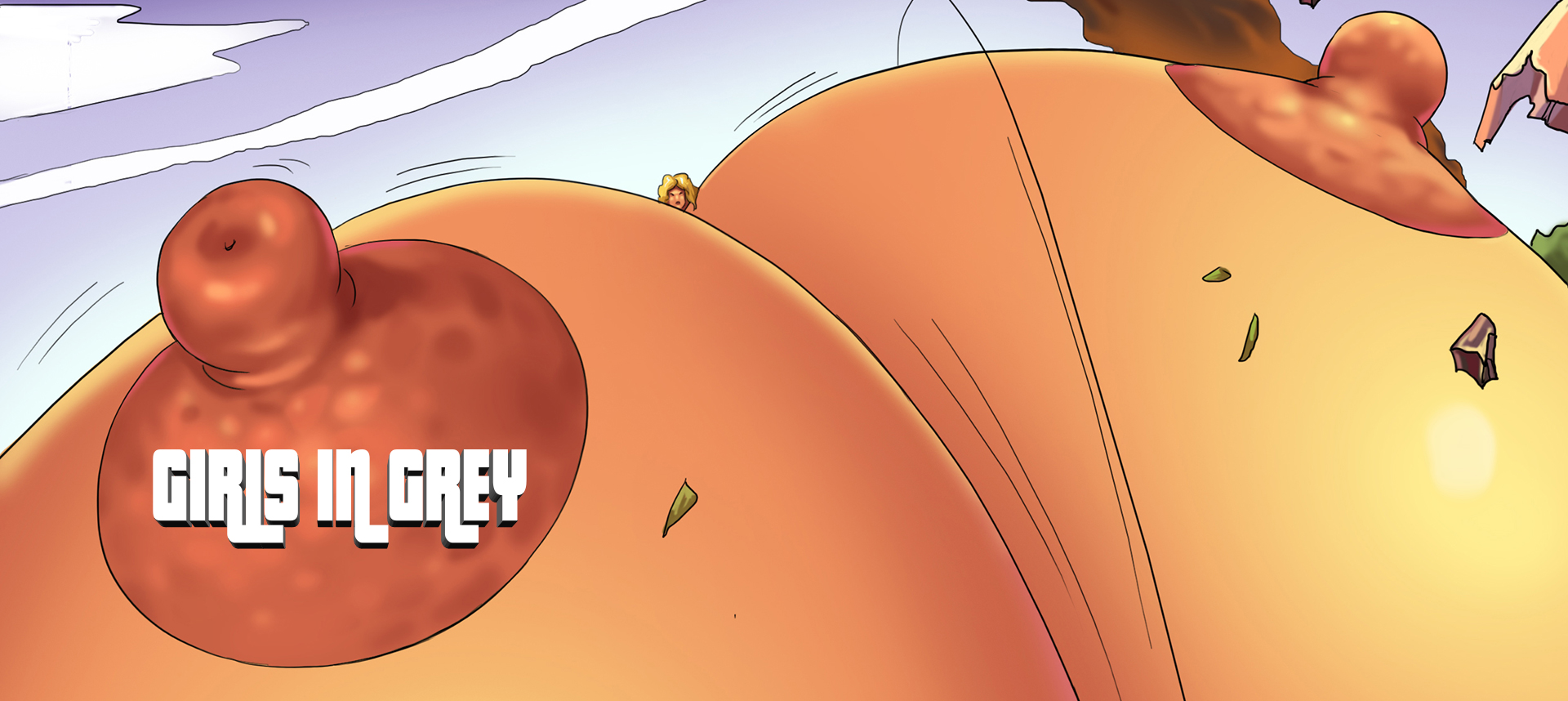 Synopsis: The newest alien invasion threatening Earth's women is at the Stud Farm, where overgrown Girls in Grey agents go in retirement. The cute little Kuddlebares are now threaten to overrun the planet, immobilizing it with their boob-growing power. How can the Girls in Grey stop such an adorable threat? And who will be uber-boobed in the process? The Girls is Grey — saving the world two tits at a time!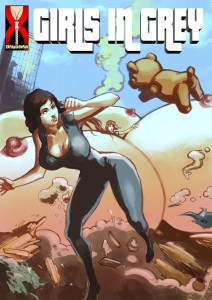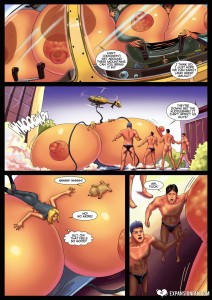 Release Date: May 28th, 2017
Written By: Mac Rome
Cover Artwork By: Dai (Sedna Studio)
Interior Artwork By: Hart (Sedna Studio)
Tags: breast expansion, deflation, boob crush, clothes ripping, pleasure, multiple expansions, science, TABOO breasts
Series Link: Girls in Grey
Download this and all of our other breast expansion comics with a single 1-month membership to Expansion Fan Comics!
ALSO: What did you think about Girls in Grey 3? Let us know your feedback in the comments section to help us improve!