Saturday, November 21st, 2015
Expansion Fan's first collaboration with one of DeviantART's most popular expansion artists continues with the second instalment of TLink's Annie and the Blow-Up Dolls, featuring three times the expansion (and then some)!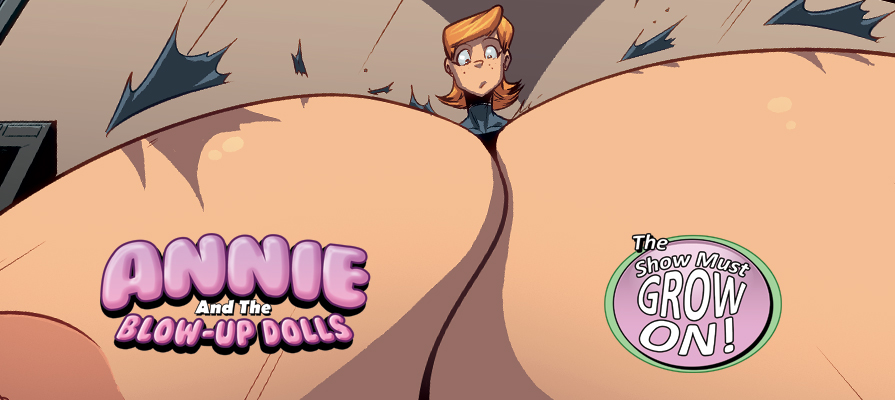 Synopsis: They're the biggest rock band in the world, but their manager Zander thinks they spend too much time on their side gig as amateur sleuths, and resorts to drastic measures to keep them in line…
Release Date: November 21st, 2015
Written by: Mac Rome and Valeyard Vince
Lineart by: TLink
Colors by: Ross A. Campbell
Tags: Breast expansion, ass expansion, clothes ripping, immobile, TABOO breasts
Series Link: Annie and The Blow-Up Dolls
Download this and all of our other breast expansion comics with a single 1-month membership to Expansion Fan Comics!
And don't forget: Expansion Fan Comics is bitcoin-friendly!