Thursday, April 28th, 2016
The last issue of Going Native is finally here, and the long-standing fan favourite series has pulled out all the stops to make it a finale to remember: perilous adventures, expanding breasts, lactating nipples, steamy lesbian sex, and more!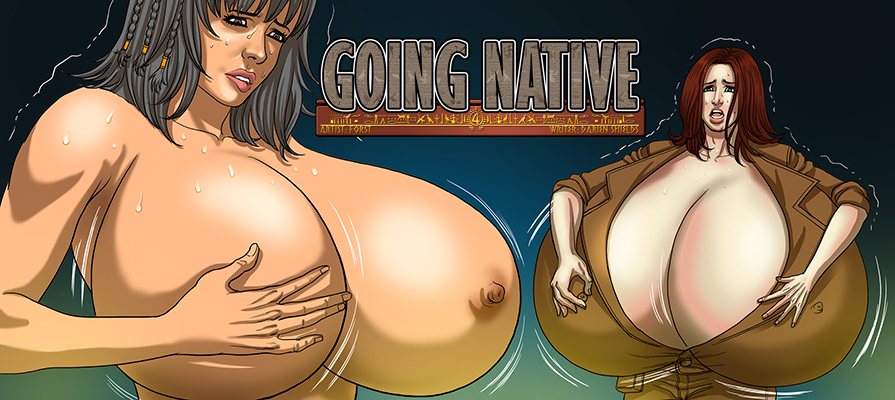 Synopsis: Rose and Neph, trapped in the mummy's tomb try to escape the shambling undead Queen. At the same time the curse causes them to swell minute by minute, making it all the harder to run as their breasts weigh them down…
Release Date: April 28th, 2016
Written by: Darien Shields
Artwork by: Forst (Sedna Studios)
Tags: Breast expansion, immobile, lactation, sex, XTREME Breasts
Series Link: Going Native
Download this and all of our other breast expansion comics with a single 1-month membership to Expansion Fan Comics!
AND DON'T FORGET: Expansion Fan Comics is bitcoin-friendly!