Sunday, December 21st, 2014
True love, lesbian sex, and expansion sequences are already a magical combination- so why not throw in some actual magic into the mix?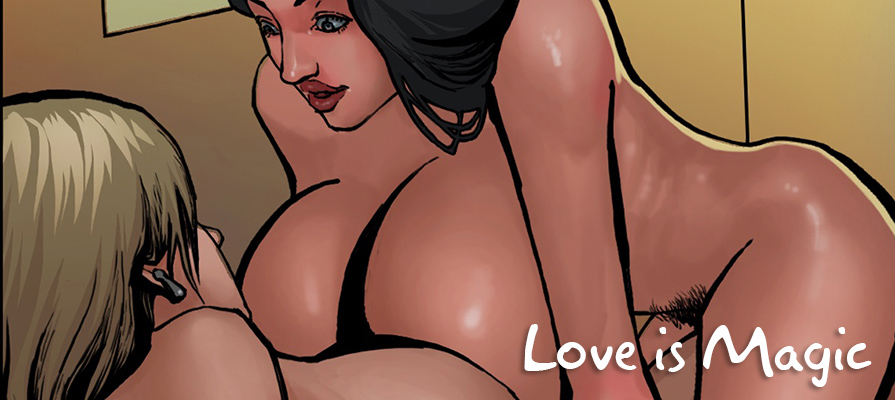 Synopsis: A lesbian couple's relationship is changed forever when one of them reveals herself to be a sorceress, and offers to share her power with her lover.
Release Date: December 21st, 2014
Author: Gigajapo
Artist: Dai (Sedna Studios)
Tags: Breast expansion, ass expansion, clothes ripping, woman to woman, lactation, lesbian, sex, pleasure, magic, MASSIVE breasts
Issue Link: Love is Magic
Download this comic and all of our other breast expansion comics with a single 1-month membership to Expansion Fan Comics
And don't forget: Expansion Fan Comics is now bitcoin-friendly and sports a brand new "favourites" feature!