Thursday, May 21st, 2015
Some readers complain that our comics have too much plot and character, and not enough EXPANSION. To those readers I recommend our latest title: Expansion Anthology, a collection of several smaller comics totalling 15 uninterrupted pages of non-stop fetish-y goodness in the ultimate triumph of quality AND quantity!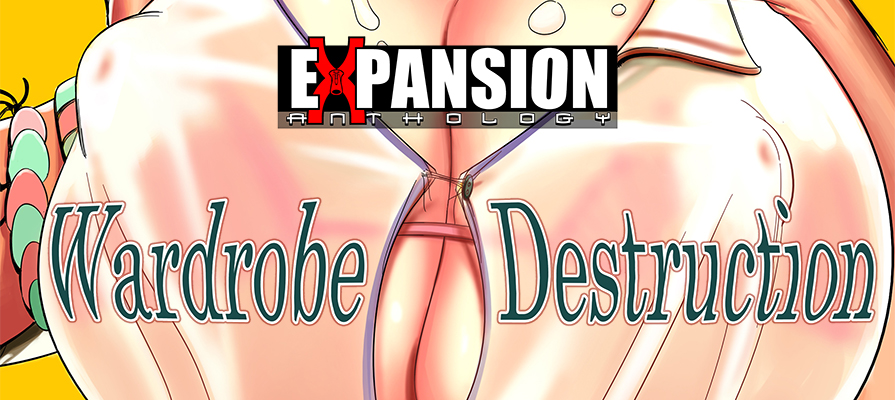 Synopsis: A collection of short expansion comics all focusing on cloth ripping, bra bursting, and button popping.
Release Date: May 21st, 2015
Written by: Valeyard Vince, Miranda Stills, Extremist, Mac Rome, and Dragon6860
Artwork by: Octo, Forst (Sedna Studios), KaKa (Sedna Studios), LRC (Sedna Studios), Salo, Ross A. Campbell, Xue (Sedna Studios), and Wang (Sedna Studios)
Tags: Breast expansion, ass expansion, clothes ripping, science, tomboy, nerdy, immobile, OVERBOARD breasts
Issue Link: Expansion Anthology: Wardrobe Destruction
Download this and all of our other breast expansion comics with a single 1-month membership to Expansion Fan Comics!
And don't forget: Expansion Fan Comics is bitcoin-friendly!