Sunday, September 21st, 2014
With every comic we put out we try to bring something new and fresh to the expansion fetish market, and this comic is certainly that- a romantic tale of an artist and his creation, featuring enough breast expansion and height increase to smash right on through the fourth wall!
This is Meta-Fiction Love Story: the breast expansion comic ABOUT breast expansion comics!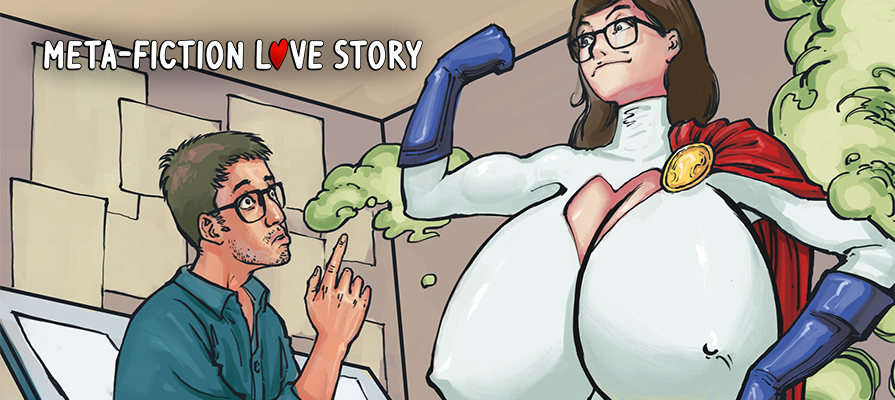 Synopsis: An artist, unnaturally obsessed with a fictional woman of his creation, finds her coming out of his drawing board as a living, breathing person!
Release Date: September 21st, 2014
Author: Valeyard Vince
Artist: Dai (Sedna Studios)
Tags: Breast expansion, ass expansion, clothes ripping, bra busting, pleasure, instant, deflation, nerdy girl, height increase, science, magic, XTREME breasts
Issue Link: Meta-Fiction Love Story
Download this comic and all of our other breast expansion comics with a single 1-month membership to Expansion Fan Comics
And don't forget: Expansion Fan Comics is now bitcoin-friendly and sports a brand new "favourites" feature!