Monday, July 21st, 2014
Another excellent chapter of Dan Standing's popular White's a Delight but the Redder the Better is out now, and this time around there's a cat burglar wearing latex and being mind controlled into playing the roll of a sexy French Maid to add to the expansion shenanigans!

I ask you, does it get any sexier than that?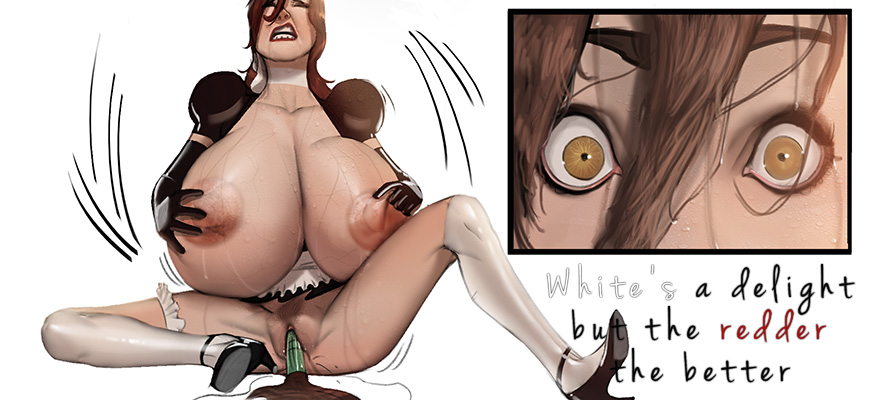 Synopsis: When two friends break into a penthouse and release a genie, they don't realize how big a problem they've got on their hands as things really begin to blow up around them…
Release Date: July 21st, 2014
Author: Dan Standing
Artist: Nekt
Tags: Breast expansion, sex, pleasure, transformation, magic, lesbian, mind control
Download this comic and all of our other breast expansion comics with a single 1-month membership to expansionfan.com
And don't forget: Expansion Fan Comics is now bitcoin-friendly and sports a brand new "favourites" feature!