Thursday, October 23rd, 2014
Okay, so here's the deal: we're doing a nunsploitation expansion comic series, and we get that some people may not be on board with that notion. But you've got to understand that this book has everything our fans demand and much, much more- great writing, great artwork, and some very sexy expansions (of the breast, ass, and lip variety).
Can I get an amen?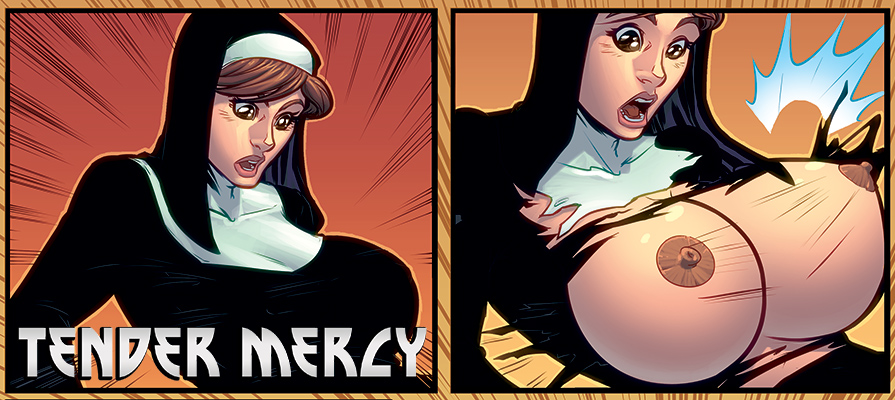 Synopsis: Sister Mercy is one of the last nuns in a world run by the cruel whims of powerful demons, who routinely possess or transform humans who give in to temptation. Mercy has the ability to cure these conditions by taking them on herself, but they always come with urges she must struggle to control. If she fails, nobody knows what might happen…
Release Date: October 21st, 2014
Author: Extremist
Lineart: Salo
Color: Ross A. Campbell
Tags: Breast expansion, transformation, sex, instant, pregnancy, lactation, lesbian, lip expansion
Series Link: Tender Mercy
Download this comic and all of our other breast expansion comics with a single 1-month membership to Expansion Fan Comics
And don't forget: Expansion Fan Comics is now bitcoin-friendly and sports a brand new "favourites" feature!