February 23rd, 2015
The Big C is back in her most sensual adventure to date as she confronts her greatest challenge yet- finding a sexy new twist on an old, overused trope!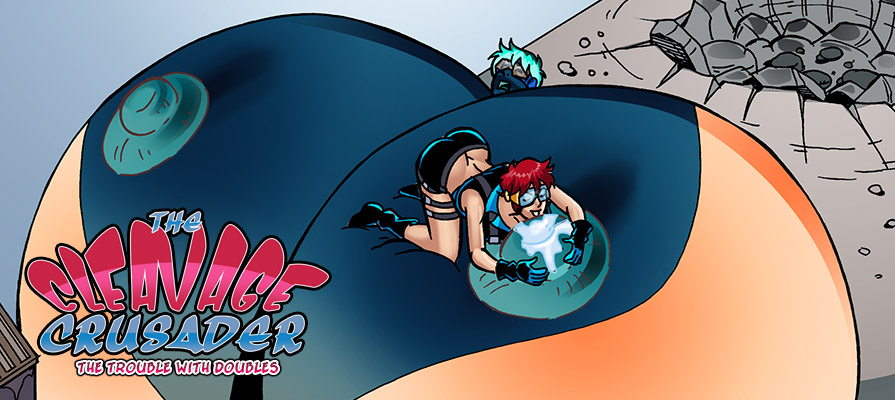 Synopsis: After an energy surge suddenly activates a defective teleporter with her inside, Samantha finds herself face to face with her most dangerous enemy yet… The Cleavage Crusader?
Release Date: February 21st, 2014
Author: Valeyard Vince
Artwork: Octo
Tags: Breast expansion, instant, deflation, inflation, pleasure, lesbian, tomboy, nerdy girl, can't move, immobile, science, TABOO breasts
Series Link: The Cleavage Crusader
Download this comic and all of our other breast expansion comics with a single 1-month membership to Expansion Fan Comics
And don't forget: Expansion Fan Comics is bitcoin-friendly!